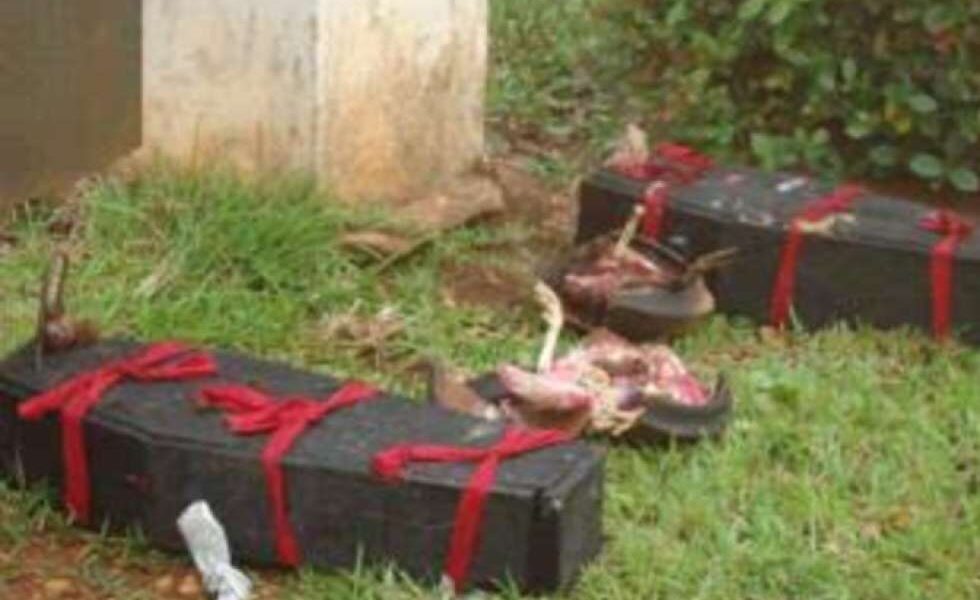 4-Yr Old Boy Found Dead in Kenema With Body Parts Removed
A witness, Sumalia Kamara, yesterday told the Freetown Magistrate court, No.2 in Mende, that he saw a four-year old boy lying underneath a coffee tree, dead, with his palms removed."
The witness testifying before Magistrate Komba Kamanda was arraigned in the witness stand on the 11th June 2015 to give evidence on an alleged murder case.
According to the particulars of offence, the accused, Kennie Amadu Saffa and Brima Nabbie (1st and 2nd accused respectively) on 13th January, 2015 at Ngewabu Village, Fullah Wandor Chiefdom, Kenema District in the Eastern Province, conspired together with other persons unknown to commit a crime, to wit murder.
Led in evidence in Mende by Assistant Superintendent of Police, Tommy Zizer, the witness said he recognized both accused stating that the first accused is his guardian.
While the entire courtroom listened as the witness testified in Mende without an interpreter, Magistrate Kamanda was recording the evidence in the court's official language, English.
Kamara said on the day of the incident, he heard the first accused bidding farewell to his wife, that he was going to see the 2nd accused.
He said the 1st accused left and he (witness) went to the farm adding that on his arrival in the village after farming, he saw the 1st accused together with Alhaji Randy, and Ibrahim Nabieu Gbassey in a worried mood.
"I asked the first accused what was the problem and he told me (witness) that Kinnie Henry Vakie's son had disappeared and that they (the accused and others) were going to a sorcerer to investigate the mystery of the missing boy," Kamara said.
He said in the morning hours of the next day, they were all summoned to go in search of the victim, adding that they went to Ngewabu were "I saw the second accused organizing men to go in search of the boy."
The witness said while they were on the search, one 'Alhaji' shouted that he had seen the boy, adding that a large crowd came to the scene and they were advised by the elders not to touch the victim.
The witness was cross- examined by Lawyer F.B Conteh in Mende and he made responses in his local dialect- mende.
The matter was then adjourned to 19th June, 2015.