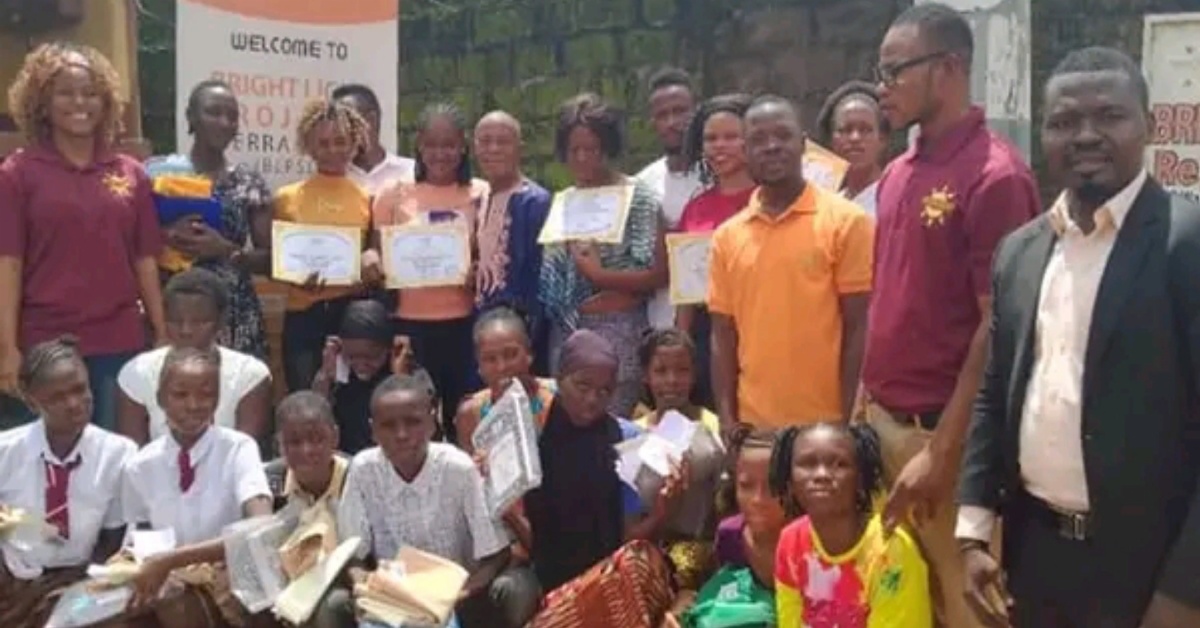 Bright Light Project Provides Educational Support to 69 Children in Bombali District
Sixty-nine children in Bombali District on Monday,19th September 2022 were aided with educational materials ranging from books, pens, pencils, and uniforms by Bright Light Projects Sierra Leone which is an annual activity of the organization, the program took place in the northern region office in Waterworks Makeni.
Coordinator of the Bright Light Projects Sierra Leone Samuel Thoronka stated that this year's event marks the sixth occasion they are providing educational support to children noting the organization is also complementing the flagship program of the incumbent government which prioritizes education and human capital development.
He added that the organization aimed at rebuilding broken communities, while the beneficiaries are from the four chiefdoms in Bombali District where they are operating and not limited to Bombali Shebora, Gbanti Chiefdom, and Paki Massabong "this project commenced in 2017 targeting survivors of the Ebola epidemic, vulnerable children and today we are proud to say it has created a lot of impact and key among them it has minimized the number of drop-out children from school because of the support they are receiving from Bright Light Projects" he disclosed.
Supervisor at the Ministry of Basic and Senior Secondary Education (MBSSE) Bombali District Alex D. Kanu commended the operations of Bright Light Projects as their operation is creating a huge impact, he described education as the umbrella for all institutions and the betterment of Sierra Leone.
Jaminatu Betty Tejan a pupil of the St Conforti Junior Secondary School Makeni expressed appreciation for the support, she has a strong conviction that the project will continue and therefore called on her colleague beneficiaries to remain focused and hardworking.
The parent of one of the beneficiaries Mildred Kadie Fatorma called on the other parents to regularly monitor the academic work of their children as they have a great role in the project to be sustainable and successful.