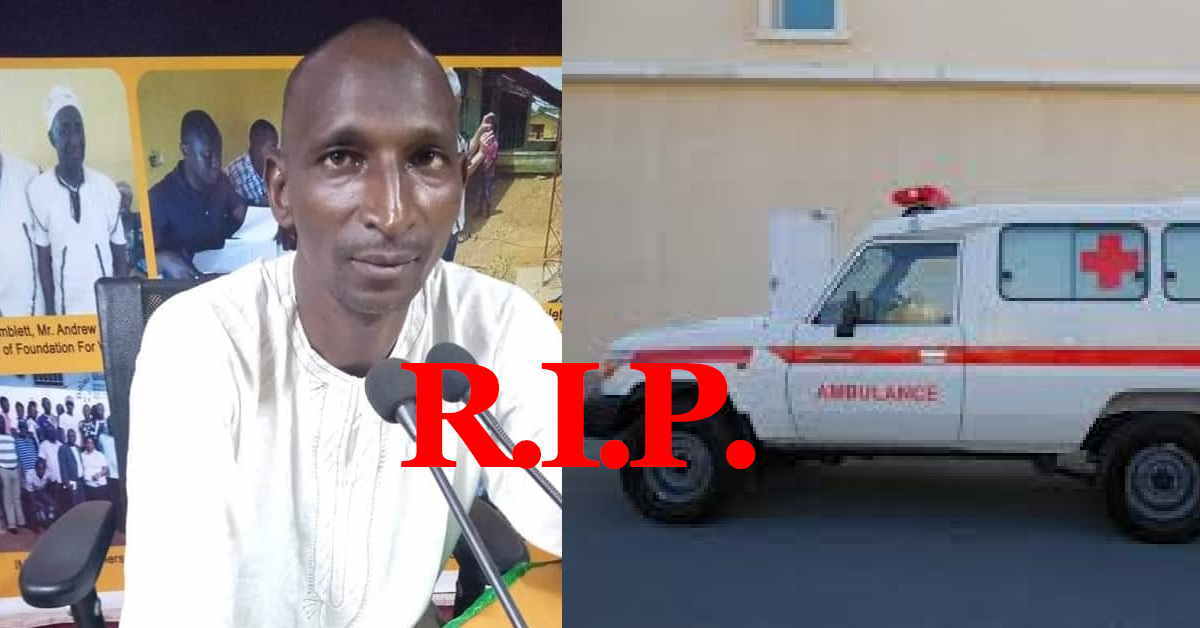 Popular Sierra Leonean Businessman Crushed to Death by Speeding Ambulance
A popular Sierra Leonean businessman identified as Abu Bakarr Barrie has been crushed to death by a speeding ambulance around his shop in Port Loko, North-west of Sierra Leone.
Sierraloaded learnt that the businessman was at his shop at Agip, Port Loko business center where he was hit by an ambulance that broke traffic when he wanted to cross the road.
The tragic incident happened over the weekend.
Mr Barrie is considered as a philanthropist in Port Loko who always participate in many youth programs.  His death is mourned by many people in Port Loko town.