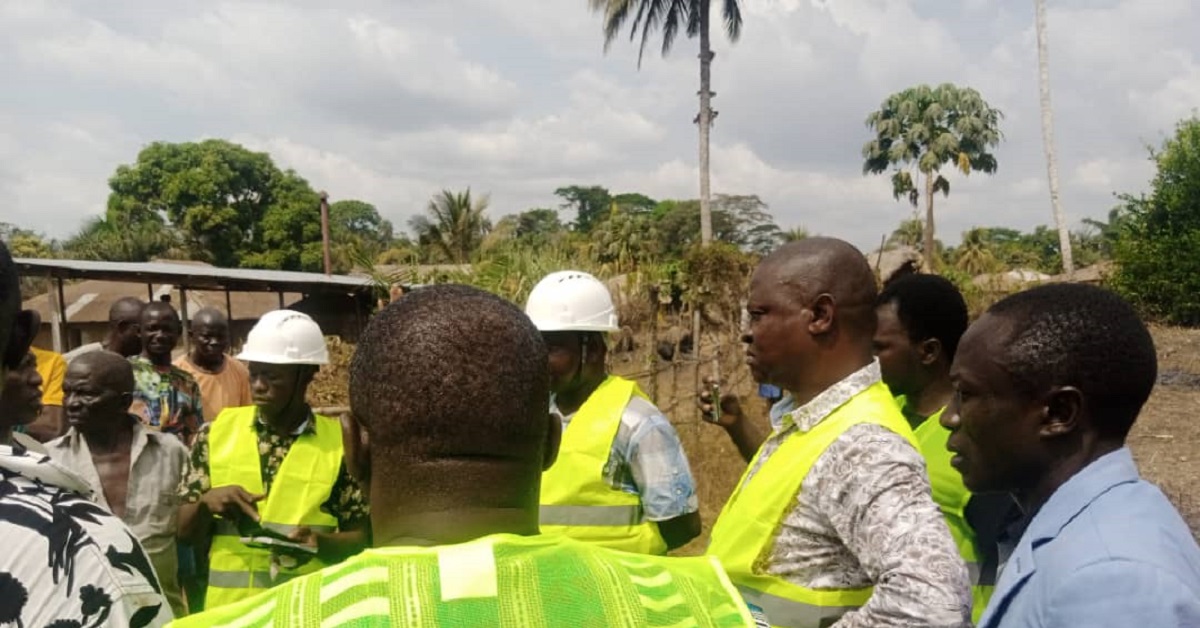 Kenema District Council Chairman Takes Development to Dama Chiefdom
The Kenema District Council Chairman, Mohamed Sesay has on Tuesday 24th January, 2023 presented a Construction Company named Kan Enterprise for the rehabilitation of the long crumbling Health Center and the construction of staff quarters in Loppa Dama and its environs.
According to reports, the people have for a very long time have cried for this day that was made possible to them through the District Chairman.
Speaking on the project terms, Chairman Sesay said, the funding for the project is from World Bank and the Government of Sierra Leone headed by President Bio in his campaign to take developments at the doors of the people of Sierra Leone.
He assured them of a sustainable development and a work that will last for a very long time.
Chief Yamah, the section chief of Lower Dabor Section, Dama Chiefdom Kenema District, in his response to the development in his Chiefdom, expressed thanks and appreciation on behalf of his people, noting that, amidst other developments, the Health Center and its related construction plans have been their long term dream which may help in the health sector as it is very key to sustainable life.