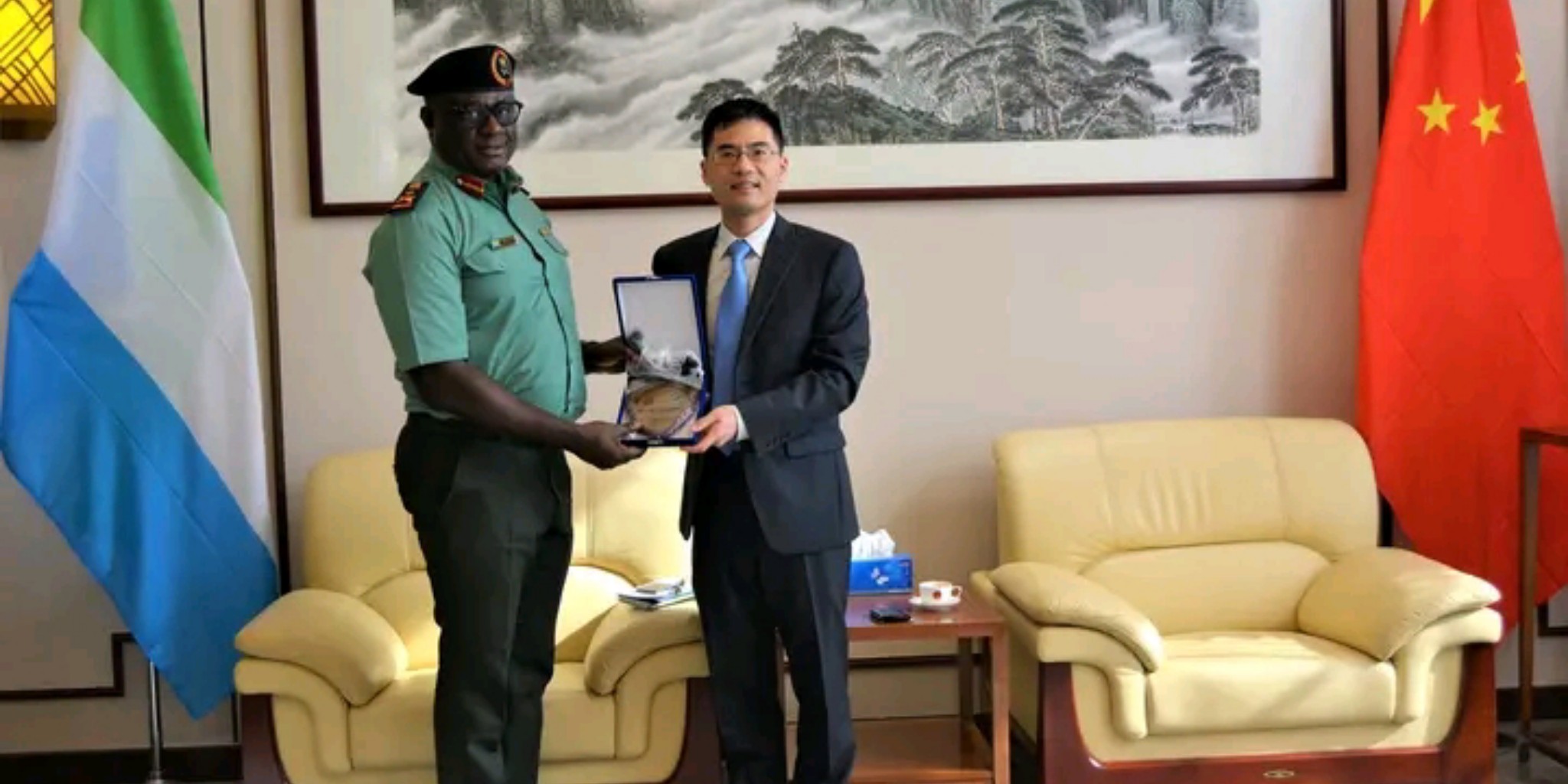 Chief of Defense Staff Pays Courtesy Visit to New Chinese Ambassador
Sierra Leone Chief of Defense Staff, Peter K. Lavahun has paid a courtesy visit to the People's Republic of China  Ambassador to Sierra Leone, Wang Qing on Tuesday 17th January 2023 at the Chinese Embassy in Spur Loop Freetown.
The meeting is in continuation of his courtesy visits to Ambassadors and High Commissioners. The Chief of Defence Staff was accompanied by his chief of staff, ACDS Operations and Plans and the Maritime wing commander.
In August, 2022, the Office of the President announced the appointment of Major General Peter K. Lavahun Lieutenant General and Chief of Defence Staff.
Meanwhile, Ambassador Qing had also visited the Speaker of the Parliament, Dr Abass Chernor Bundu in his chambers at Parliament in Freetown in his quest to promote the one China Policy and independence bilateral relationship between Sierra Leone and China.