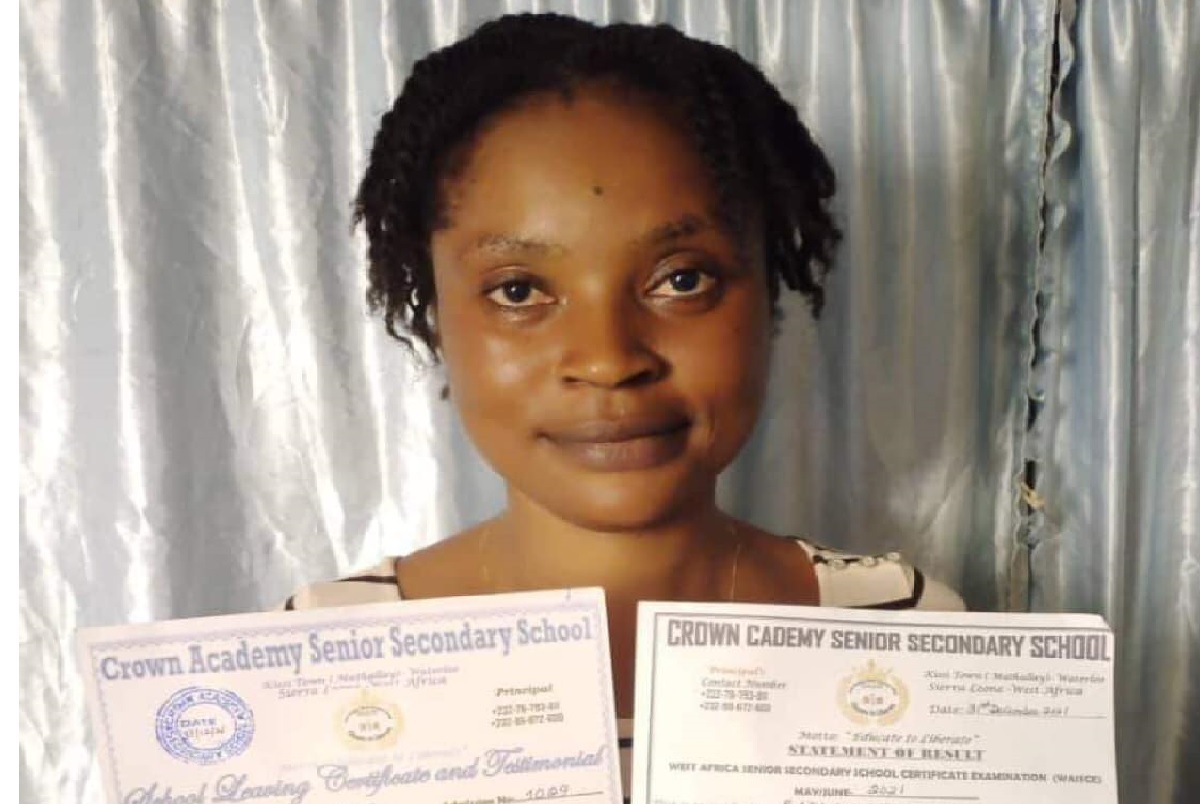 Young Sierra Leonean Female Student Christina Serina Baimba Appeals For Financial Assistance to Help Raise Her College Tuition Fees
As she gains admission to study at Sierra Leone prestigious university, Fourah Bay College, young Sierra Leonean Student Christiana Serina Baimba has asked members of the public to help Finance her Tertiary Education.
As a bookworm, Baimba has been recently given an admission to Study Bachelor of Arts Degree in Social work at Fourah Bay College, University of Sierra Leone.
Baimba is poised to start achieving greatness during this first semester, she kindly asked philanthropists, good will ambassadors and other well wishers to come to her aide. Classes are expected to resume this February, and Baimba requires about five million Leones($500) to finance her annual fees.
Baimba is hailed from a deprived family, but she is confident and courageous to aspire for higher heights. When asked about her decision to come public, Baimba responded without hesitation that "I'm not ashamed for you to post my photos if that will help gain credibility" 
Baimba's has just started her academic Journey for educational advancement.. She's required to spend 4 years at the university for her to be able to obtain a university degree. This is a four year capital intensive Journey and no amount is too small to make a positive difference.
Members of the public can donate via orange money number 079-740-531. Every penny donated will be worth it as education is a human human right with immense power, on it foundation rest the corner stone of freedom, Democracy and sustainable human reform.