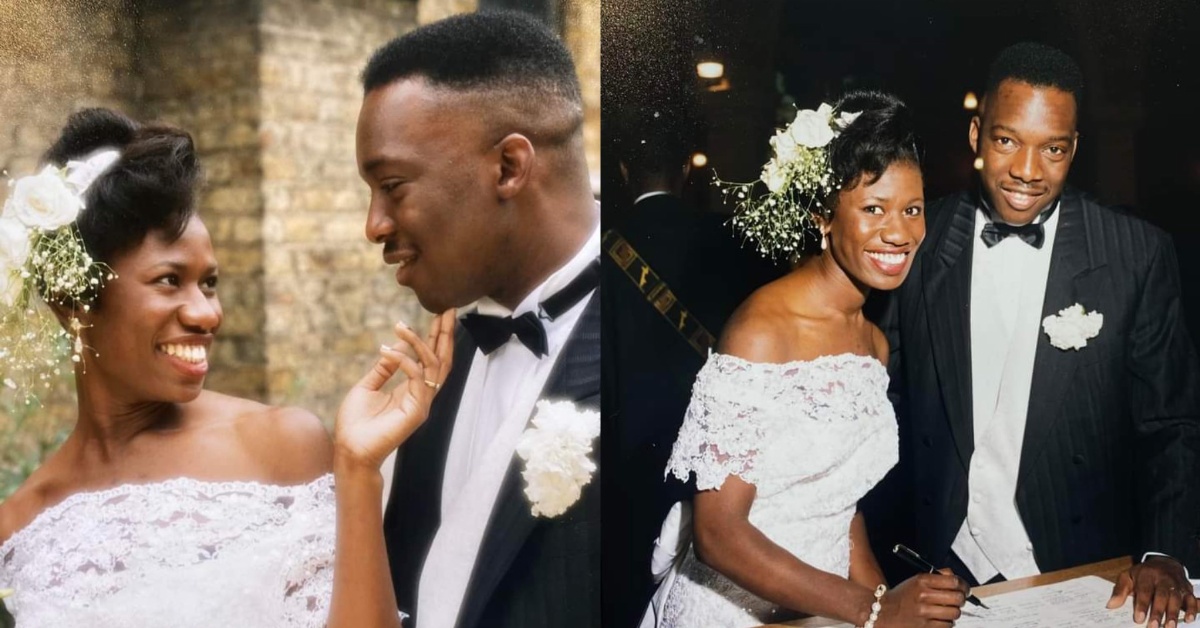 As They Clocks 30yrs, Yvonne Aki Sawyerr Shares Her Stunning Wedding Photos
The mayor of Freetown Yvonne Aki sawyerr has shared stunning photos on social media to mark her 30th wedding Anniversary
The mayor has expressed Love as she celebrates her 30th wedding Anniversary. In a post on her Facebook page madam, Aki Sawyerr writes;
"We were introduced by my sister Trudy in my second year at Fourah Bay College and we started dating in June 1986. I was 18 and studying economics, and he was 21 and studying Civil Engineering. We got married in London on Saturday 19th September 1992, 30 years ago today"!
The Mayor stated that the foundation of their marriage has been their faith in God.
"Our common love for and commitment to Sierra Leone has strongly influenced the decisions we've taken and the directions we've gone in.
She wishes her husband a happy 30th Anniversary by stating
Happy 30th wedding anniversary @Keith Aki-Sawyerr! I am so grateful to God that we have been able to journey through life together! Looking forward to many more happy years of love