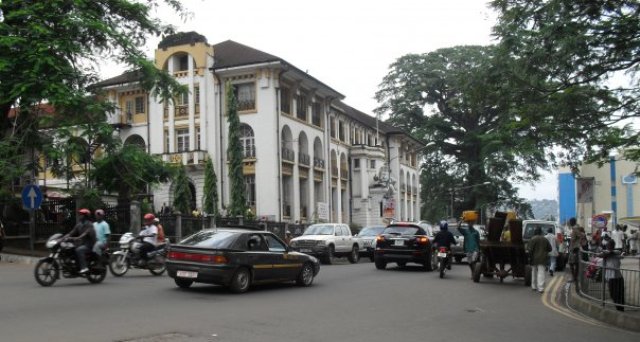 Freetown Court Sentences 4 Notorious Armed Robbers to 70 Years in Prison
A High Court in Freetown has convicted and sentenced Ibrahim Turay, Abdulai Turay, Francis Kargbo, and Abdul Turay to 70 years imprisonment each for attacking and robbing one of the High Court judges.
Prior to the judgment on Wednesday 10th March 2021 , over seven accused were arraigned at the High Court to answer to the offences of wounding, robbery with aggravation, and conspiracy to murder among many other charges.
According to the indictment, on 16th November 2019 the aforementioned convicts attacked a Judge in her residence in the Western Area Rural District and carted away her two mobile phones, cash of over Le 4 million, and a host of other properties worth millions of Leones.
Reading the testimony of the first prosecution witness, Justice Ivan Sesay said the witness heard the noise while she was in her house. He noted that she went to the kitchen and observed that some of the accused had already entered her house. She wanted to escape, but was threatened by one of the accused not to leave. Justice Sesay said her two phones were taken together with a generator, cash, and other items.
After the prosecution had closed their case, all accused persons had to rely on their statements they made to the police, according to the Judge.
He said he went through all the statements, and called them inconsistent.
He however noted that the prosecution proved their case beyond reasonable doubt, and therefore found the accused guilty as charged.
All of the caused pleaded for mercy except for the first accused. Despite their plea mitigation, Justice Ivan Sesay sentenced four of the convicts to 70 years each, while Foday Suma Amara Bangura and Arrow John Bockarie who may have been convicted for receiving stolen property were sentence to 10 years imprisonment each or a fine of Le3 million Leones to the state and Le7 million Leones to the complainant as compensation.