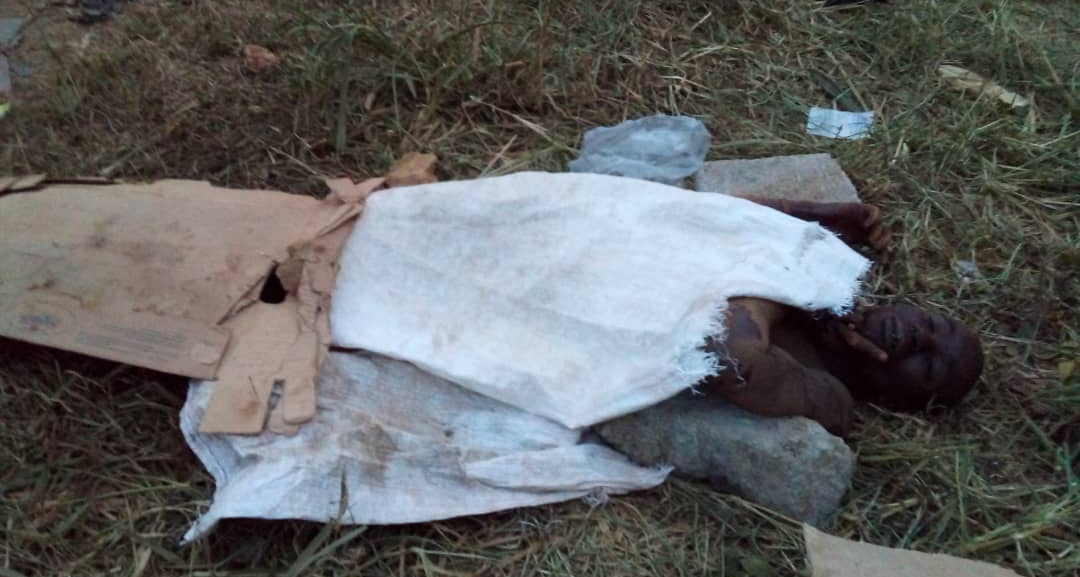 Corpse of Unidentified Man Allegedly Abandoned by Authorities in Kenema
The corpse of an unidentified man found at the entrance of Samai Town 1(one) off Combema Road in Kenema has been allegedly abandoned by the local authorities.
According to residents who are directly affected, they had called on the Kenema City Council to take care of the situation, but their calls were ignored.
The said man was believed to have been killed on the night of 14 January 2023. His body was found laying lifeless in the morning.
Salone News Hub reported on the said incident and alerted the local authorities about it, but unfortunately the remains of the unidentified man was not touched.
They reported that the corpse has been there for two days, noting that it is very bad for the health of inhabitants of that community.