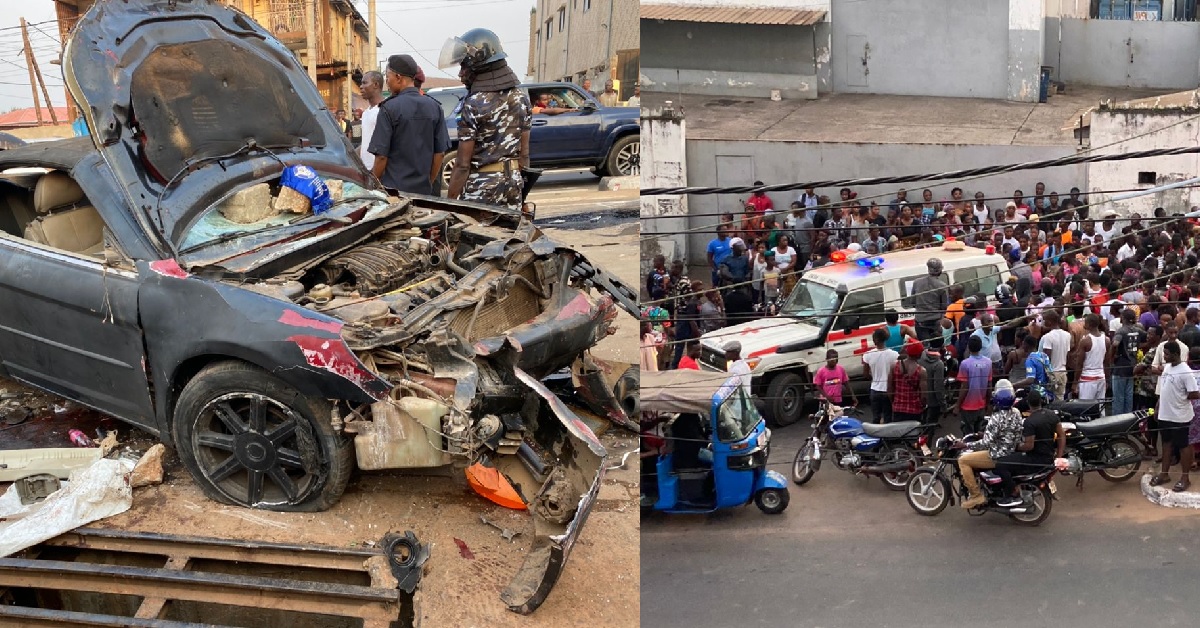 3 People Confirmed Dead, Others Injured in Fatal Accident at Wilkinson Road
Three people were confirmed dead and others sustained fatal accident at Wilkinson Road, Western Area in Freetown when a poda-poda and private car collided.
From an eyewitness, he writes:
It is a normal routine for women living down the slum areas at Wilkinson to cluster at Indian Temple Junction within the hours of four to six (4am-6am) to board commercial mini bus (Poda-poda) heading to the market popularly known as doffcut.
At around 6:00am this morning Saturday 29th January 2022 a fatal accident occurred at Indian Temple, Wilkinson Road in Freetown.
Mahmoud Fofanah (Lampard) FC Kallon Player was involved in a horrible crash with a Poda-Poda Driver of which 3 has already been reported dead and others injured.
Both Mahmoud Fofanah (Lampard) and the Poda-Poda Driver escaped after the occurrence of the accident.