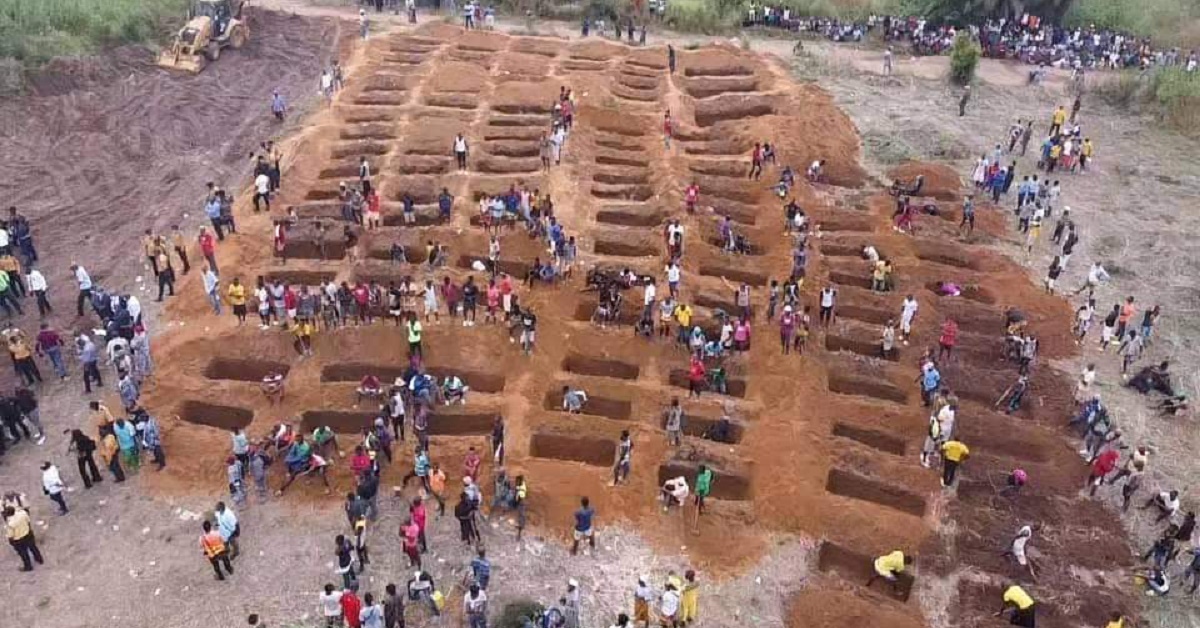 Deceased From Fuel Tanker Explosion Finally Laid to Rest
With direct order from the National Authority, the Corpses of the Late People who died from the terrible Fuel Tanker explosion at Wellington, have been laid to rest, after the completion of the identification process, at Bolima Cemetery in Waterloo Village.
The Government arranged a Mass Burial for the deceased. A whole Convoy escorted the Corpses; seven Trucks carried the Corpses with the Burial Team, following seven private Jeeps filled with other set of people, two Jeeps filled with Police Officers and Soldiers and seven long Buses filled with Relatives of the deceased, to the burial location.
115 graves were dug in seven straight lines, to accommodate the corpses. It was a sad and painful moment for the families of the deceased especially those who could not give their loved ones a befitting burial of their traditions and cultures which was their last rite.
Sierraloaded sympathizes with the family and pray that the God Almighty consoles them.