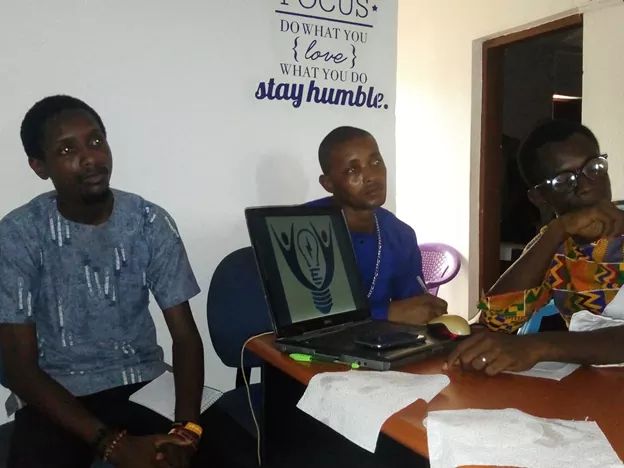 Digital Platform For Sierra Leone Entrepreneurs Finally Unveiled
Social Entrepreneurs Network, a digital platform which would serve as a networking space and digitial startup ecosystem for Entrepreneurs, Small and Medium Scale Businesses in Sierra Leone has been launched yesterday.
Acoording to Level 2 Company, sponsors of the network, the goal of platform is to connect Sierra Leonean Entrepreneurs with knowledge, ideas and digitial skills that would make their business thrive in the currently century thereby facilitating business growth and economic development of Sierra Leone.
Speaking to Sierraloaded at the launching occassion on Friday, Peter Temple, the CEO of Level 2 Company revealed that the platform would also allow businesses to showcase their products and services to potential customers home and abroad.
"The Network has many features: It connects you with other businesses; it has a direct link with individuals or businesses networking themselves with an investor, the platform will improve the visibility of entrepreneurs and it has a direct link with individuals networking themselves globally, among other features."
In his remarks, the Project Manager of Connect Entrepreneurs, Jonathan Wilson, emphasized that the project would help implement creative ideas and initiatives of Sierra Leone Youths thereby creating a solution to Unemployment and Poverty which is one of the Sustainable Development Goals (SDGs).
He noted that, as a national platform for entrepreneurship, Social Entrepreneurs Network will play a crucial role in businesses, industries and the lives of individual entrepreneurs everywhere, adding that the objective is to fasten an entrepreneurial culture that will maximize individual and collective economic and social success in both local and global scales.