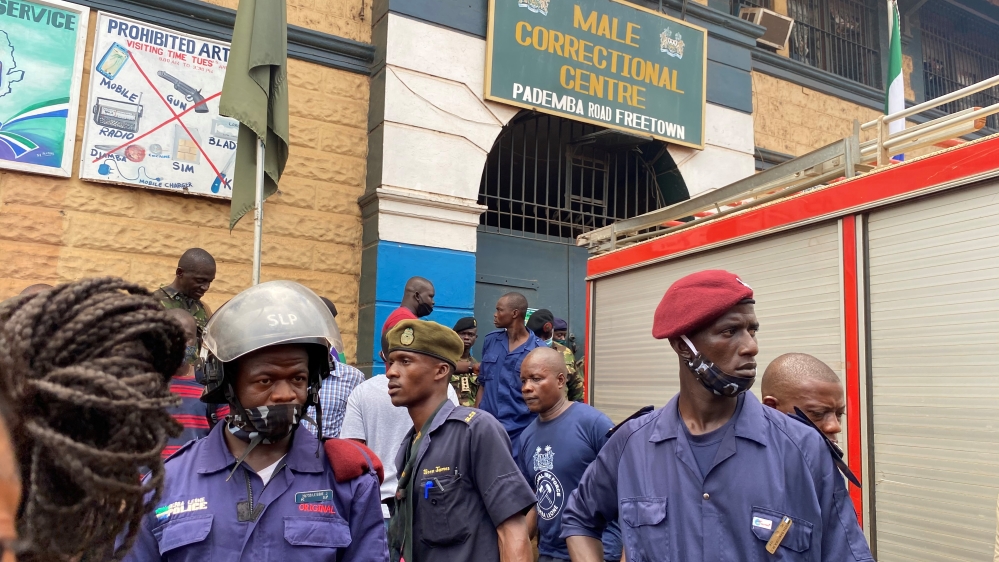 Driver Who Tied 13-Year-Old Girl Before Penetrating Her Sentenced to 45 Years in Prison
A commercial vehicle driver was recently sentenced to 45 years in prison, in northern Sierra Leone, for assaulting and sexually penetrating a 13-year-old student.
Abu Fornah of Magburaka, in his 40s, appeared before Hon. Justice Unisa Kamara of The Judiciary of Sierra Leone on April 30 – during the high court's criminal session in Tonkolili district.
Fornah was charged with five counts: sexual penetration of a child, sexual touching, meeting a child for sexual purposes, assault, and assault resulting in actual bodily harm.
He was found guilty on four counts – and acquitted of the assault charge.
Lawyer Mohamed Morrie of Legal Aid Board Sierra Leone, representing Fornah, pleaded with the court – on behalf of his client – for leniency. But Justice Kamara denied the lawyer's request.
And he sentenced Fornah to a prison term of 15 years, 15 years, 10 years, and five years on the guilty counts – to be served consecutively.
"I'm sentencing you to 45 years," the judge said.
Northeast region State's Prosecutor Aruna Jalloh prosecuted the matter.
Fornah has one wife, and a pregnant girlfriend, according to a prosecutor…and both were in court at the trial, and sentencing phase.
Fornah, court records show, in December last year, in Magburaka, assaulted and penetrated the victim.
He sexually abused the girl, tied her with a rope, and continued the sexual assault, according to court testimony.
The victim, who's in secondary school, testified at trial…and says she'd been, for a while, romantically involved with Fornah.
And that, she says, he's been financially supporting her to buy school lunch – and also providing her with transportation to and from school.
She said Fornah had been sexually penetrating her unbeknownst to her parents.
And on the day of the incident, the victim says, Fornah initially took her in his car to a nearby car wash, along Magburaka-Kono highway.
After washing the car, she testified, they both went to Fornah's house.
While in Fornah's room, the victim tells the court, he undressed her – and inserted his penis in her vagina.
"He sexually penetrated me," the 13-year-old girl testified.
She says she felt pain inside her vagina and stomach – and asked Fornah to stop…but he refused.
Instead, she testified, he continued to sexually penetrate her.
"I cried, and asked him to stop. He refused, and he instead tied my hands with a rope and forcefully penetrated me," the victim told the court.
She said she sustained wounds, and there was blood around her vagina.
Fornah, the girl says, later dropped her off along the road, and gave her money to return home.
Her father, she said, noticed something was wrong – as soon as he saw her.
"My father asked me, and I explained everything that happened," she told the court.
The victim says her father then reported the matter to the police – resulting in Fornah's arrest the next morning.
Fornah has now been moved from the correctional center here, to Pademba road prisons in Freetown, a source with knowledge of prison arrangements tells Sierraloaded.