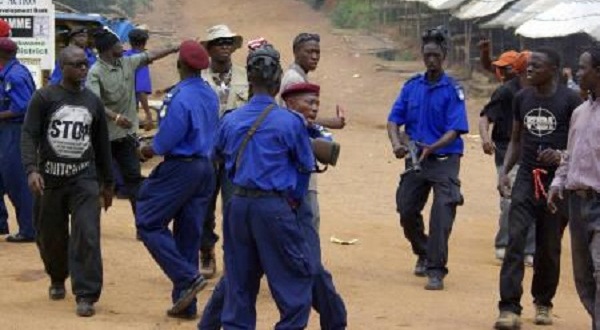 Sierra Leonean Evangelist Arrested in Freetown For Stealing
Aiah Yambo, who identifies himself as an evangelist on Thursday made his first appearance before Magistrate Isata Sellu Tucker at the Freetown Magistrate Court No. 3 on allegation of theft, and was remanded.
Police alleged that the accused, Aiah Yambo on Saturday 29th May 2021, at Mwa lane, Gbedembu Goderich, Freetown, entered into the dwelling house of Billian Moseray and stole therein ten million Leones worth of property belonging to Billian Moseray.
Awoko reports that police charged the accused with one count of larceny dwelling house contrary to Section 13 (a) of the Larceny Act 1916.
The accused on Wednesday 2nd June appeared before Magistrate Isata Sellu Tucker of Court No. 3.
Witnesses are yet to testify in the matter. Meanwhile, Magistrate Tucker sent the accused into remand at the Male Correctional Facility on Pademba Road in Freetown, and he adjourned the matter to the 14th June 2021.