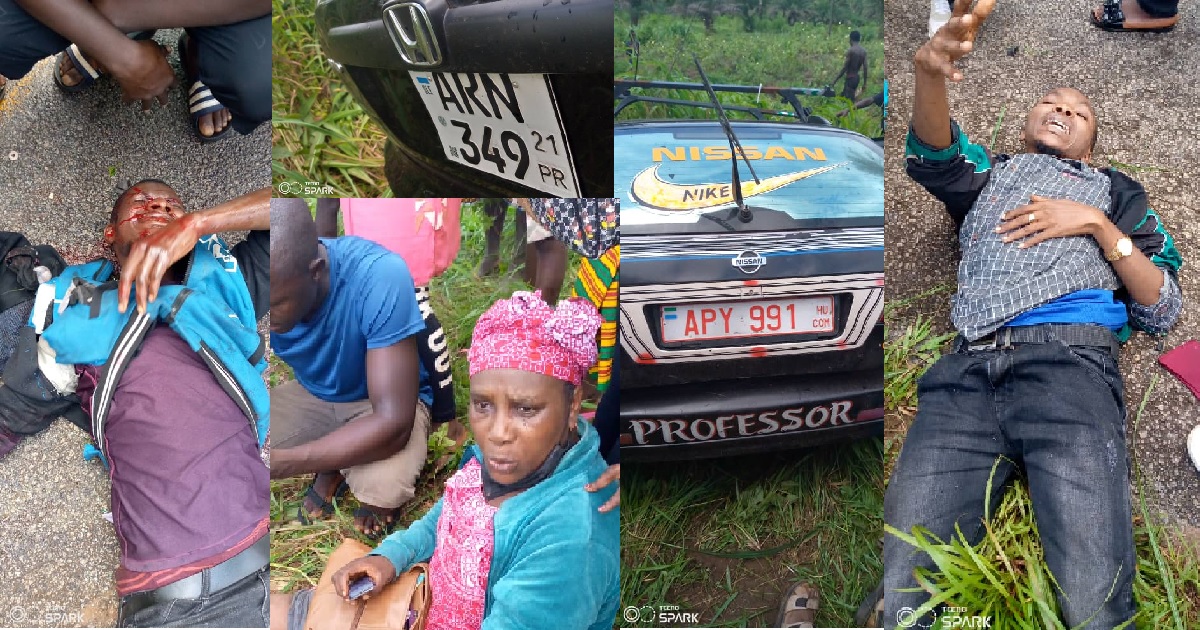 Two Confirmed Dead in Fatal Road Accident on Masiaka – Mile 91 Highway
A fatal accident occurred at Masiaka – Mile 91 highway with a jeep coming from Freetown and a commercial taxi coming from Bo Town.
The jeep with a private number plate ARN 349 was coming from Freetown and the taxi with a commercial number plate APY 991 coming from Bo Town collided in the highway of Masiaka and Freetown.
According to source, two people did not survive while others are seriously injured.
The taxi driver who is seriously injured is said to come from Bo Town in New London.
An ambulance was called to rescue the victims. See picture below..