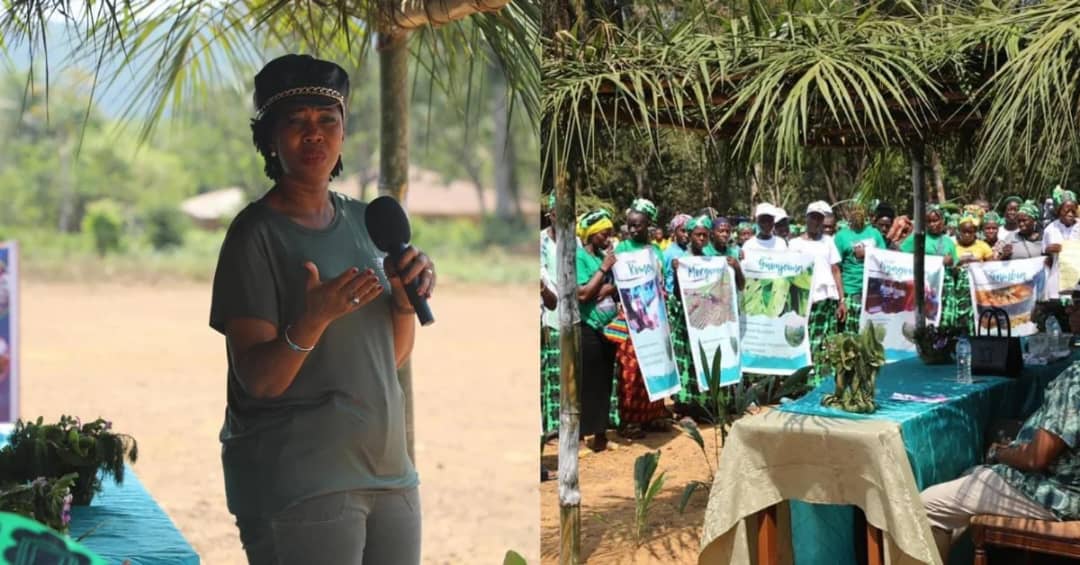 Fatima Bio Supports Ma Nyande Female Farmers
First Lady, Fatima Jabbe Bio has supported female farmers with the sum of 100 million Leones to boost their productivity.
The First Lady made the donation to Ma Nyande Development Women Cooperative yesterday 22nd January this year.
During the ceremony, the First Lady implored the female farmers to ensure that they use the money during harvesting season and not to export their produce to neighbouring countries but sell it at local markets.
The Minister of Agriculture and Forestry, Dr Abu Bakarr Karim who was present at the ceremony, reminded the farmers of the president's commitment to promoting agriculture. He drew reference to the new direction manifesto in which the president gives importance to agriculture.
Speaking on behalf of the female farmers, the Chairlady of the organisation, Mariama Sesay appreciated the donation and added that the organisation are engaged in the farming of many food products including ginger, pepper, and corn among other items.
She said their role since in 2019 has been to promote crop access that is profitable in order to improve the state of their members.
In another development, President Bio has made a promise to supporters in Moyamba Districts that his government will prioritise agriculture above other sectors if he is elected for a second term in the June 2023 elections.
The agriculture sector in the country is believed to account for about two-thirds of the labour force. Experts believe that the industry accounts for about 60 per cent of the country's GDP.