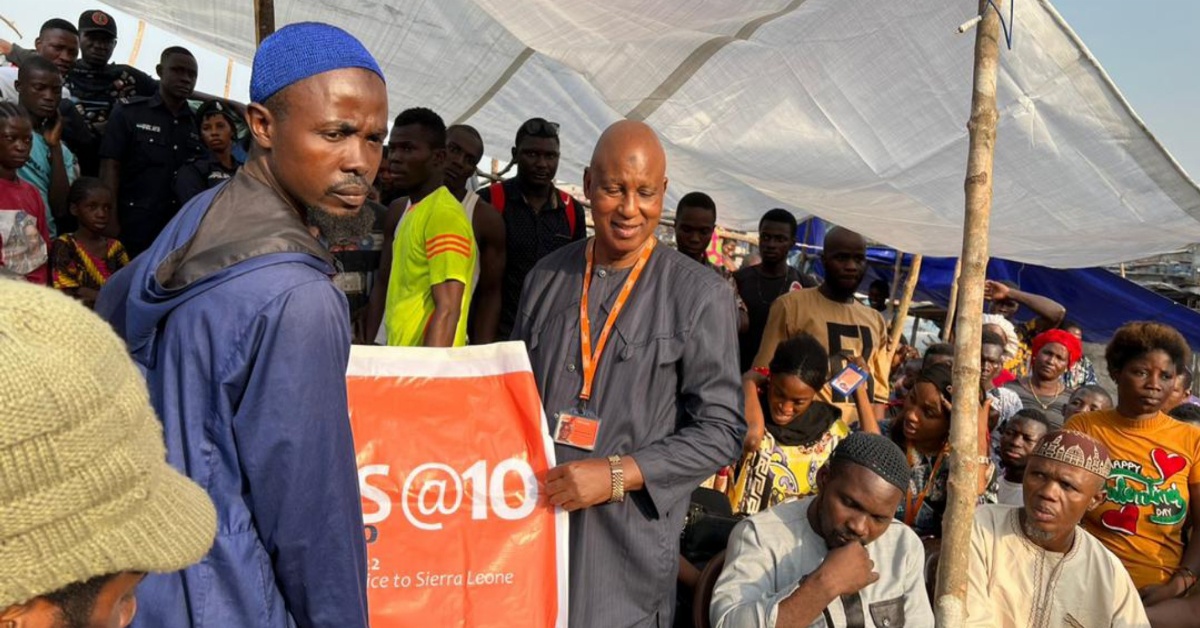 FOCUS 1000 Renders Assistance to Susan's Bay Fire Victims
Non-governmental organization FOCUS 1000 has rendered assistance to victims of 9th January 2022 fire incident at Susan's Bay Community in Central Freetown.
The NGO made a donation of food and non-food items on Friday 13th January 2022, barely four days after the inferno.
The organisation handed over a donation of over 80 bags of rice, 500 bundles of water, buckets and other much needed items.
The Chief Executive Officer (CEO) of the organisation, Mohammed B. Jalloh expressed his sympathy for the victims and admonished them to be resilient.
He added that the donation of the items is not within their operation as an organisation but that the assistance is as a result of support by Irish Aid, the government and Kombra Network.
The CEO noted that although the items donated are important, it is their resilience and perseverance that will matter more. He advised members of the community to take caution in using electrical appliance in order to prevent recurrence of such incidents in the future.
The Chief Imam of the community, Sheik Musa Kamara together with the Chairman of the community, Ishmail G. Kamara thanked the organisation for their timely help.
This is the second time an inferno has swept through the shanty town in less than four months. Both incidents left many homeless in an already poor community.