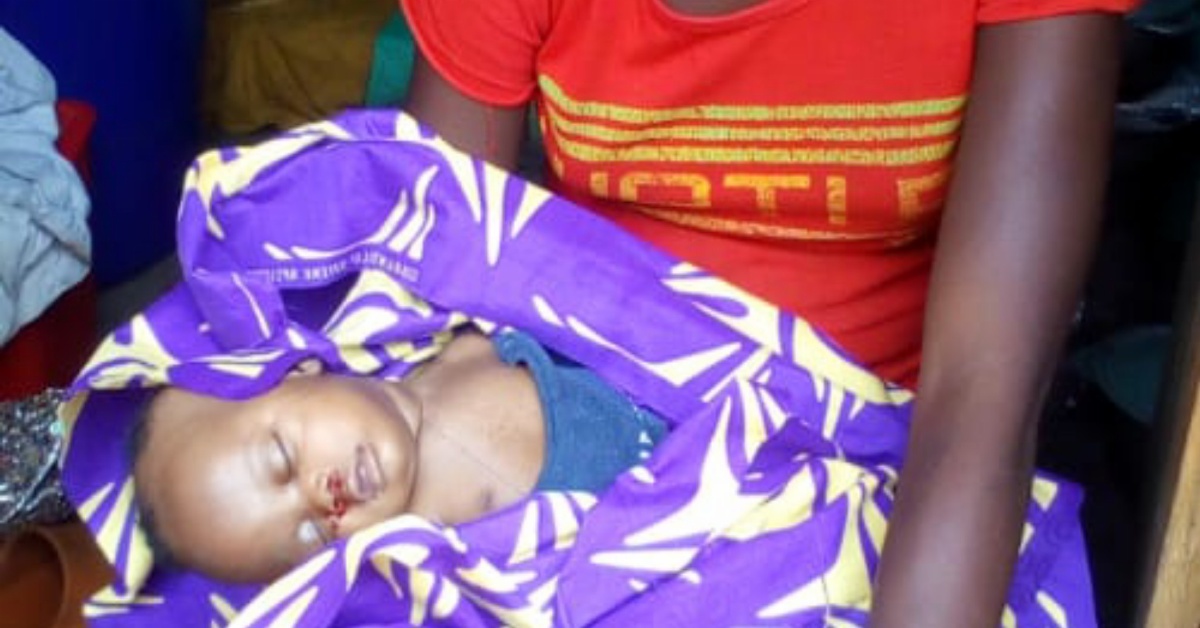 12-Years Old Girl Arrested in Kuntoloh For Allegedly Murdering Three Months Old Baby
A twelve years old girl at Kuntoloh Community, the Eastern part of Sierra Leone's capital, has been arrested for allegedly killing a three months old baby who is said to be the child of her neighbor.
Charlie Mahoi of Tumac Radio went to the crime scene and interviewed the father of the three months old baby, whom explained to him what had happened.
According to the father, the accused who is the 12 years old, went to their house on saturday afternoon and requested that his wife dash her Le1 but his wife told her that she has no money.
The father continued that after his wife refused to give her the money she had asked for, the accused then offered to help the wife carry her three months old baby whom she took to her parlor, closed the door and played loud music.
He furthered that after a long while, the accused then came out holding the baby fully wrapped in a wrapper, walked passed where the mother was seated and went ahead to lay the baby inside their house.
He added that his wife then asked the accused to help her go bring the child so that she can breastfeed her but the accused refused to move, so the mother went inside the house and picked up the baby herself.
Upon carrying her baby, she noticed blood coming out of its nose and ears and the back of its head dented. She then cried out; "what have you done to my baby, why is my baby like this?"
To their utmost surprise, the accused responded that; " you have to bare patience ohh, the lord that gave you the child has taken it from you"
Responding to journalist Mahoi's question on whether they are sure if the 12 years old killed their baby, the father stated that they have reported the incident to the police for proper investigation because according to the accused, the baby slipped from her hands and fell down.
The eastend police division is currently investigating the matter and the 12years old has been taken into their custody.