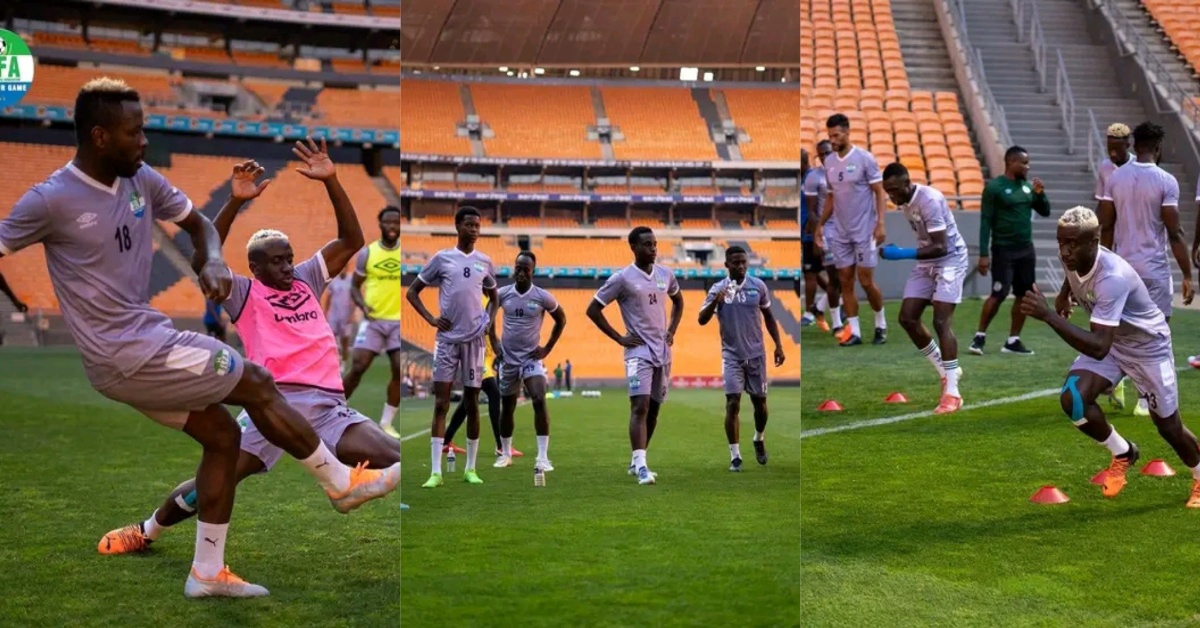 Leone Stars Holds Final Training Session in Johannesburg Ahead of Clash With South Africa
Leone Stars has held their final training session at the FNB Stadium in Johannesburg ahead of tomorrow's friendly encounter against BafanaBafana of South Africa.
The Sierra Leone Senior National Team has assembled in Johannesburg ahead of FIFA window friendly against South Africa following the arrival of the second batch of the delegation from Ghana.
The team held their match situation training 15h00 (3:00PM SA and 1:00PM S/L) today at the FNB Stadium in Johannesburg to enable the technical team effect final touches going into tomorrow's clash.
The full squad of the 25 linvited players for the two upcoming friendlies (South Africa and DR Congo) 24 are now camped at the Garden Court Hotel, Milpark in Johannesburg.