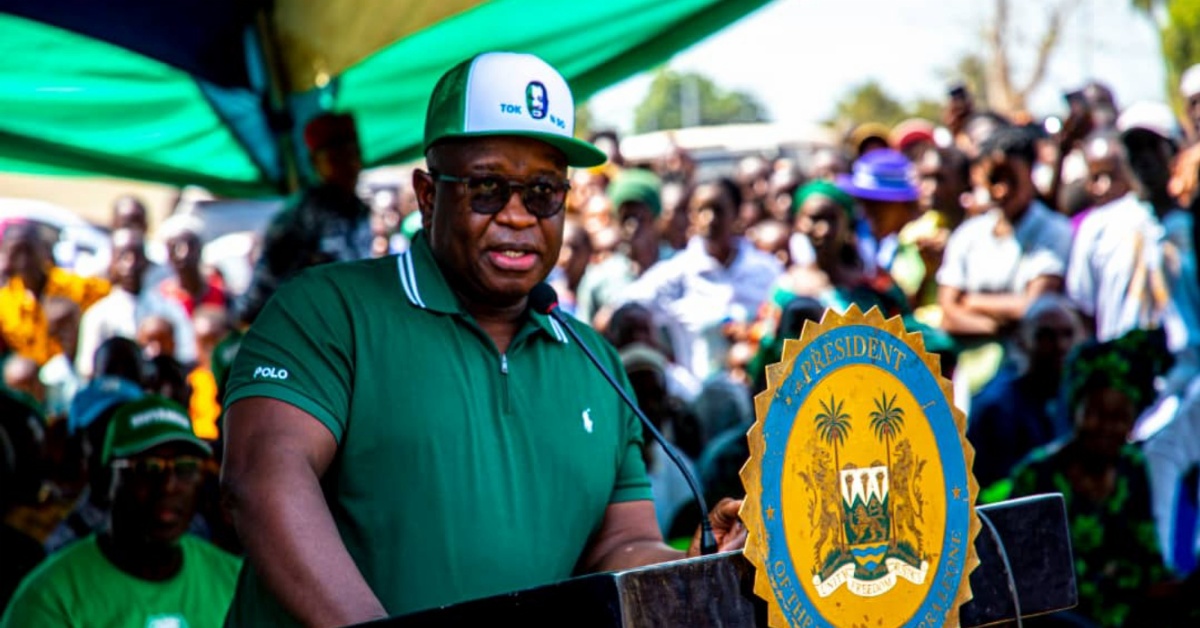 Bio Promise to Focus More on Agriculture During Second Tenure
The President of Sierra Leone, Julius Maada Bio has pledged that his government will focus on agriculture as his flagship programme in his second term.
The president made this pledge while addressing his supporters in Moyamba in a four-day visit to the district.
"We must plant what we eat and eat what we plant," the President vowed.
President Bio said that the reason for this decision is based on the fact the country spends "huge foreign currency" to import food products that could be cultivated in the country. He affirmed that when he wins the June 2023 election that trajectory will be changed.
This statement has left the public with the notion that the government will now have to allocate a huge budget to the Agriculture Ministry to support farmers and farming businesses.
Also, some locals believe that this might mean that the President's flagship programme, the Free and Quality Education (FQE) project might receive less funding.
The majority of rural Sierra Leoneans are engaged in some form of agriculture but this has not yielded many benefits for decades now as most of them practice subsistent agriculture.
Experts in development, over the years, have encouraged under-developed and developing nations to focus on mechanised farming for sustainable development.