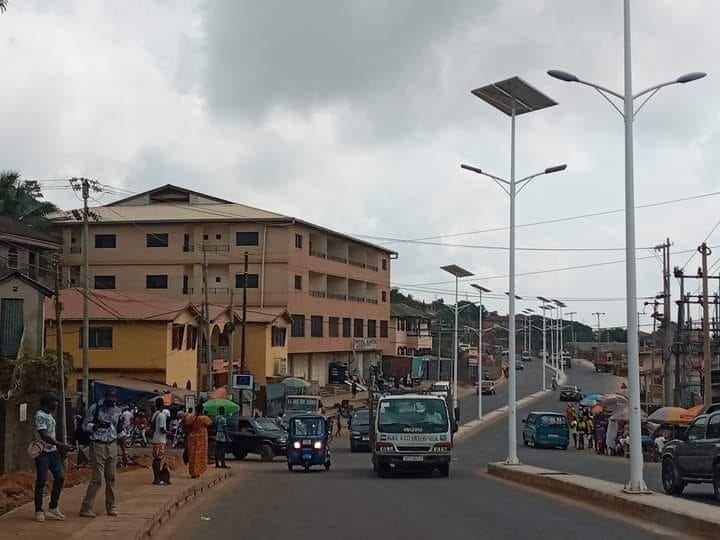 JUST IN: Government Imposes Curfew, Shut Restaurants As Sierra Leone Records 30 New COVID-19 Cases
The National COVID-19 Emergency Response Centre (NaCOVERC) has announced a two weeks curfew effective Monday, January 25, 2021 to combat the exponential rise of COVID-19 cases in Sierra Leone.
STATEMENT ON THE REVISED
MEASURES TO ADDRESS THE SECOND WAVE OF COVID-19 IN SIERRA LEONE-JANUARY 21, 2021
Sierra Leone is in the 43rd week of the Coronavirus outbreak, with 3.051 cumulative confirmed positive cases. As declared by the Director-General of the West Africa Health Organzation during the 85th Ordinary Session of the ECOWAS Council of Ministers, our sub-region is now experiencing the second wave of COVID-19.
Since December 2020, we have seen an exponential rise in confirmed COVID-19 cases, largely attributable to the festive season. Between December 1, 2020 and January 18, 2021, positive cases from routine tests and outbound passengers alone, account for over 80% of confirmed positive cases. This strongly indicates active community transmission.
Our nation took appropriate measures to keep COVID-19 in check during the first wave. We must, 'with renewed vigor and extra vigilance, pull together as one nation, to address this second wave.
Consequently, as drected by the Presidential Task Force, I hereby announce the following measures, which will go into effect on Monday, 25th January, 2021 for a period of two weeks subject to review
1. Restricted movement in and out of Westen Area. During this period community testing will be conducted.
2. Night time curfew wil be reintroduced nationwide from 10pm to 5am.
3. An electronic pass system (E-pass) will be used to regulate all essenfial movements.
4. All essential movement of persons from the Western Area will require proof of a negative COIVID-19 test valid for 72 hours.
5. Restaurants and bars shall not operate during weekends; and clubs remain banned.
6. Places of worship shall hold services for not more than one and half hours (90 minutes). Where more than one service may be conducted, there shall be thorough infection prevention and control (IPC) cleaning at intervals.
7. All sporting activities can only be conducted without spectators.
8. Mandatory wearing of face masks in public premises and Public transportation will be fully enforced and defaulters will be penalized.
9. All public meetings including activities of Ministries, Departments and Agencies, shall be prefaced with COVID-19 prevention messages and compliance. All non-state actors are required to do likewise.
NaCOVERC is working assiduously to strengthen test regimes at land border points of entry.
This is an extremely difficult moment for our country, but together we can curtail the spread of COVID-19 and maintain the successes we have made.
I call on us all to continue remembering the souls that have succumbed to the disease as well as praying for our dedicated men and women in the fight against COVID-19.
I thank you for your attention.
Brig (Rid.) Kellie Hassan Conteh
Interim National Coordinator
NaCOVERC