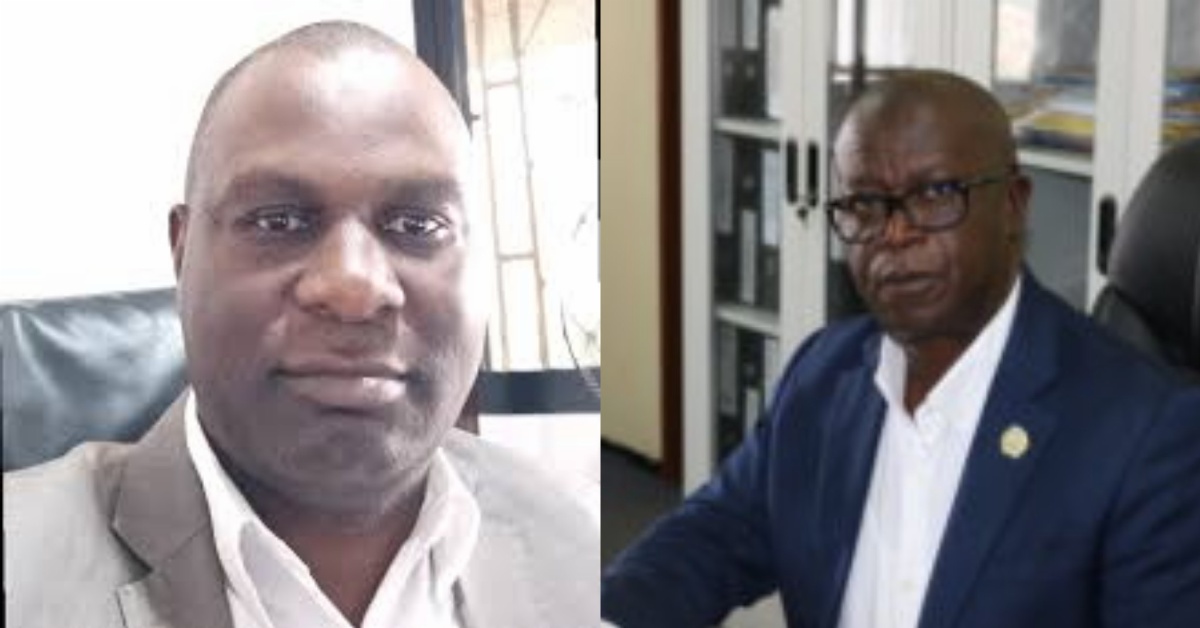 Local Government Ministry Bids Farewell to EU's Project Team Lead
The Ministry of Local Government and Community Affairs (MLGCA), has held a farewell ceremony for Dr. Julius Munthali, Team Leader for the European Union-funded project called Support to CSOs and Local Authorities for local development in Sierra Leone.
This happened after  Dr.  Munthali presented the status report of the projects in the six Councils to the participants and expressed his love for Sierra Leone and the people he worked with throughout his stay in the country.
Dr. Julius Munthali was appointed to the said position in 2019 and has led his team to support a total of 6 Local Councils with funding from the EU to deepen decentralization and local governance in Sierra Leone.
In her farewell speech, the Acting Minister of MLGCA, Melrose Karminty, attested that Dr. Munthali was an exceptional leader who believed in engaging the leadership of MLGCA on issues around the- projects in the Local Councils.
She added that the EU initially supported only 4 Local Councils but they accepted to incorporate Falaba and Karene District Councils after the leadership of the Ministry engaged Dr. Munthali and Team and how deprived the said Districts were at that time.
She added that Dr. Munthali was a committed Leader who was always knocking on the doors of the Ministry to ask questions and seek clarifications on issues regarding the beneficiary Councils. She explained the significant roles that the EU through the Project Management Unit (PMU) played in the development of the Ministry's 5 Year's Strategic Plan, the development of the Decentralization Policy, and the review of the 2004 Local Government Act amongst others.
She confessed that the Ministry and the Local Councils are going to miss Dr. Munthali greatly because of the professional guidance he gave the staff of the beneficiary Councils including prudent financial management, report writing, revenue collection, and managements kills amongst others.
She highlighted the construction of markets, hostels, cattle padlocks, a multi-purpose hall, and a funeral home, as some of the developmental projects that the 6 Councils have benefited from the EU-funded projects.
She however cautioned the Councils to take ownership of the different projects and provide the necessary "care that would ensure their sustainability. She ended by assuring Dr. Munthali that the Ministry would always reach out to him as he is considered to be one of their own.
Other dignitaries that were present at the ceremony expressed similar farewell messages to Dr. Munthali including the Director of Local Government, Director of Local Government Decentralization Secretariat and the Chief
Administrators of the 6 Local Councils that benefited from the said projects. The ceremony climaxed with the presentation of gifts.