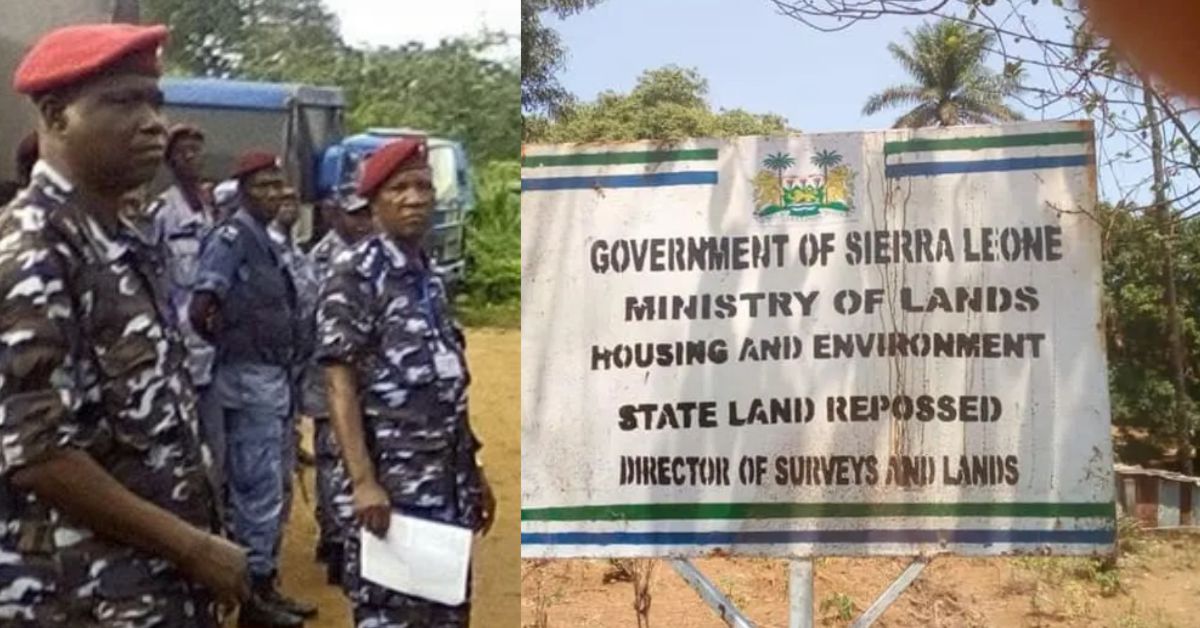 Head of Anti-Land Grabbing Speaks Tough
The Head of Anti Land Grabbing Unit at the Criminal Investigation Department Headquarters on Pademba Road in Freetown, Detective Assistant Superintendent of Police, Abdulai K. Grant, has told the New Storm that as a result of rampant land grabbing in the country, more especially in the Western Area and environs, his department has developed methodology to checkmate people who are actively involved in such practice.
He said that his department is working with the Ministry of Land and other stakeholders to crack down on land grabbers, who are so desperate to get money at all cost. He noted that land grabbers works in concert with lawyers, stressing that the exercise is a big syndicate, now known as very lucrative.
The senior officer used the opportunity to call Sierra Leoneans to always cross check with the Ministry of Lands before venturing to purchase any portion of land He noted that it is better for people to be guided in the purchase of land in the Western Area.
He further registered that many Sierra Leoneans have lost their lives in trying to get land in Western Area, while others sustained permanent injuries He added that land grabbing is so active in and around the Peninsular, including Borbor, Tokeh and Hamilton, among others.
Detective Abdulai K. Grant have served as head of the syndicate nearly two years. He does not only supervise his junior officers on land grabbing investigations, but as well give out advice to land grabbers to keep the peace. He has wealth of experience in policing for over thirty years.
"This is a message to land grabbers to stop what they are doing. This is because anyone found wanting will face the full force of the law. It is better and fine for people to challenge an issue they have right and claim over," D/ASP Grant ended.