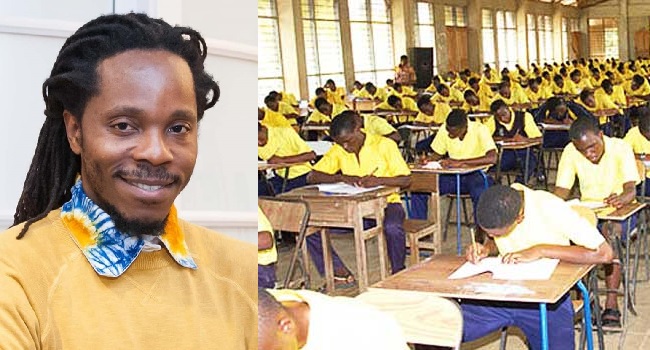 Journalists And Civil Society Activists Denied Access to WASSCE Examination Centers
As the West Africa Senior School Certificate Examination is in progress, Journalists and civil society activists have alleged that a senior official at the Ministry of Basic and Senior Secondary Education SL refused to grant them access to examination centers in Bo.
This development, a civil society official said, took place despite after MBSSE had already accredited them to monitor the exams, and see that the process is conducted in a credible manner.
Joseph Dominic Blakie, a civil society activist in Bo town said the ongoing exams WASSCE aren't credible as students, while in exam halls, were observed with cellphones accessible to various WhatsApp groups.
"During our few days of monitoring the WASSCE exams, we have found out that most of the examination centers were filled with WhatsApp phones that are all connected to different WhatsApp groups, where answers were sent to the pupils in the exam halls to write on their answer sheets," Blakie said.
He says what they saw at the exam centers left one wondering about what's wrong with education in Sierra Leone.
"I will not hide this fact, the ongoing West Africa Senior School Certificate Examination in this part of the country, is not credible; because the examination centers are with phones that contains answers to exam questions," the civil activist says.
Blakie further stated that after initially having undisturbed access monitoring the exams which started a while ago, on Thursday, that changed – when they were told by officials at some centers that they were under strict instructions not to allow anyone at the centers regardless.
"We went to a center on June 2, which I will not name, where mathematics examination was taking place, and we discovered examination malpractice. But the [MBSSE] official who was at the center refused us access to the center. The official told us that the deputy director of education for Bo district, Mr. Ibrahim Yaya Fofanah, has ordered them not to allow any authority at the examination centers, no matter who they may be," Blakie said.
Upon receiving this information from the officials, Blakie said: "I called Ibrahim Yaya Fofanah since his phone number was on the acreditations given to us, and he echoed to me that no authority, except for [MBSSE] and WASSCE officials, are to be allowed at the WASSCE centers."
Blakie further disclosed that some of his colleagues and journalists who were at other exam centers in the township, also told him that examiners didn't grant them access to the centers.
"That made us to conclude that the West Africa Senior School Certificate Examination WASSCE has been compromised in Bo district," Blackie said, adding, "and we stand to see sanity in this 2022 ongoing WASSCE."
However, he said, he's agreed with the fact that examination centers must not be congested to prevent students from being distracted in their exams.
"The deputy director of education made a pronouncement on phone that he has ordered the exam officers that no authority, be it civil society or journalist, and not even Anti Corruption Commission personnel, is to be allowed at the WASSCE centers," Badara says.
Badara says, Fofanah said on the speakerphone that, only MBSSE and WASSCE staffs are to be allowed at exam centers.
Fofanah couldn't immediately provide a comment when reached, and subsequent tries were fruitless.