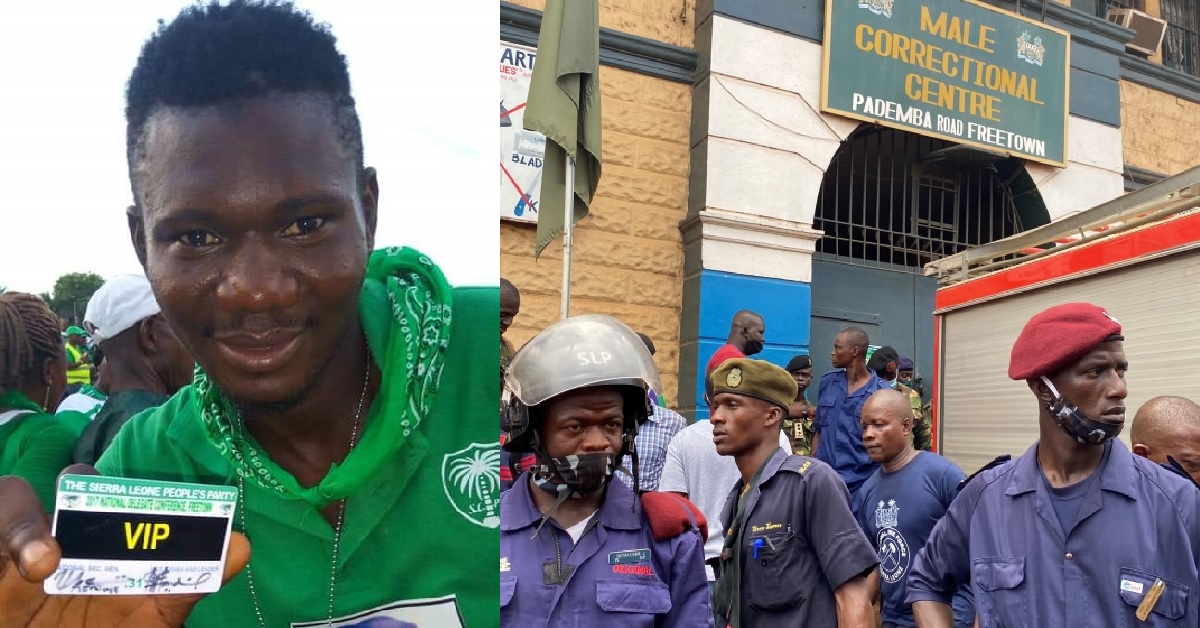 For Jumping Bail… Arata on The Run
The presiding Magistrate of Pademba Road Court No.2, Magistrate Mark Ngegba has ordered bench warrant for Alicious Deen Tarawally alias Arata Paopa for jumping bail.
When the Matter was called up for proceedings last Friday, Arata was conspicuously absent and consequently, Police Prosecutor Sergeant 10980 Newstead F.H. requested from the Bench to issue a bench warrant for accused.
The accused Arata is under preliminary investigation for three count offences of carrying offensive weapon, disorderly behaviour and throwing missiles contrary to law. It was alleged on count one that the accused on 9th February 2022 at Crab town, Aberdeen in Freetown, was found carrying offensive weapons to wit one old machete and old knife.
Count two and three added that the accused on the same day and place behave in a disorderly manner and was found throwing missiles at the Aberdeen Police Division.
In other development in the same court room four accused were ordered to pay 500,000 (five hundred thousand Leones) fine each or get three-month imprisonment after they pleaded guilty of the offence of riotous conduct.
The Spectator Newspaper reports that, the accused Sheku Vandi, Michael Smith, Sheku Sesay and Umar Sesay were on the 28th March 2022 at Orgoo farm Lorry Park in Freetown behave in a riotous manner.