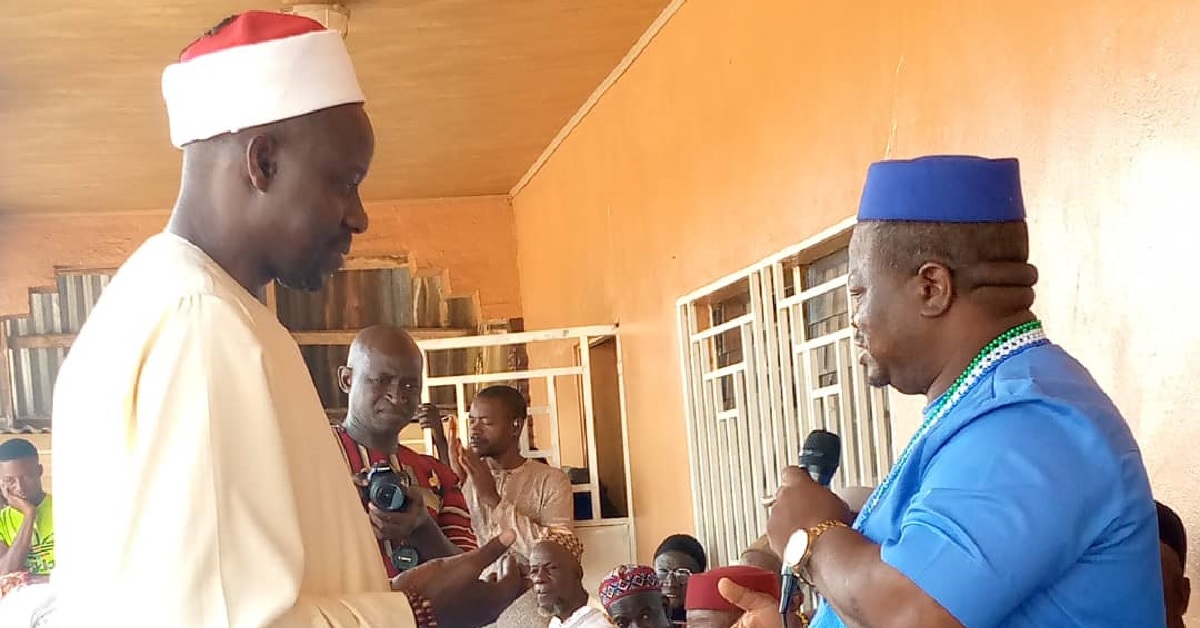 Koinadugu District Gets New Chief Imam
Imam Sheik Abdulai Sillah has been inaugurated as Chief Imam of Koinadugu District. He succeeded his elder brother the late Alhaji Mohamed Sillah.
Imam Sheik Abdulai Sillah is young, highly educated Islamic scholar and a forthright personality.
The official inauguration ceremony took place on Saturday, January 22, 2022 in Kabala. It was officiated by the Paramount Chief of Wara Wara Yagala Chiefdom P. C. Gbawuru Mansaray 111, and assisted by stakeholders including, Kabala Town Chief, Hon. Abu Kawusu Konteh, former acting Kabala Town Chief, Pa Sheku Sesay, Section Chiefs, amongst many others.