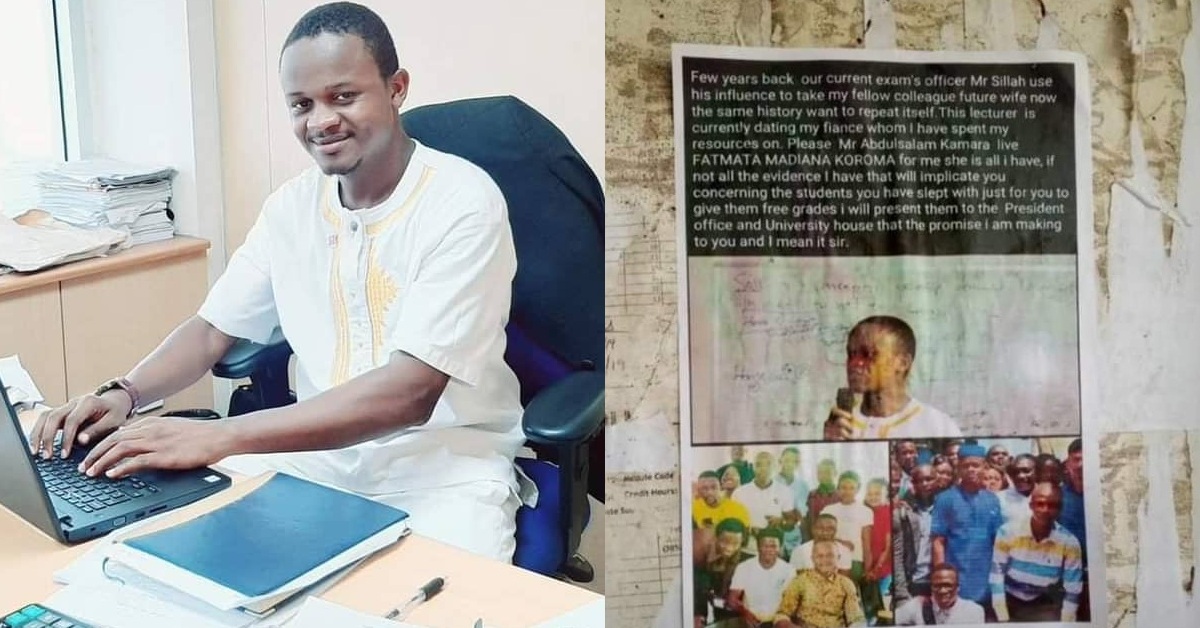 Lecturer Accused by Student of Dating Fiancée Denies it
The lecturer, who was threatened by a Fourah Bay College Student, to seize from dating his fiancée, has finally break silence, revealing that the message on the poster about him dating a student at the FBC is blackmail.
According to the lecturer, he was shocked and loss of words when he came to know of such publication about him as the lady mentioned has never been his student; worse still is the fact that she is neither his wife nor in any kind of relationship with him.
"I am still wondering why he (Babah Sesay) chose to publicly insult me for something that is not true. I am a humble, hardworking, God-fearing and decent human being. I have never and will never use my position to destroy people" He laments.
He ended by assuring that he and his family will take the necessary lawful action against the designer of this diabolical blackmail.