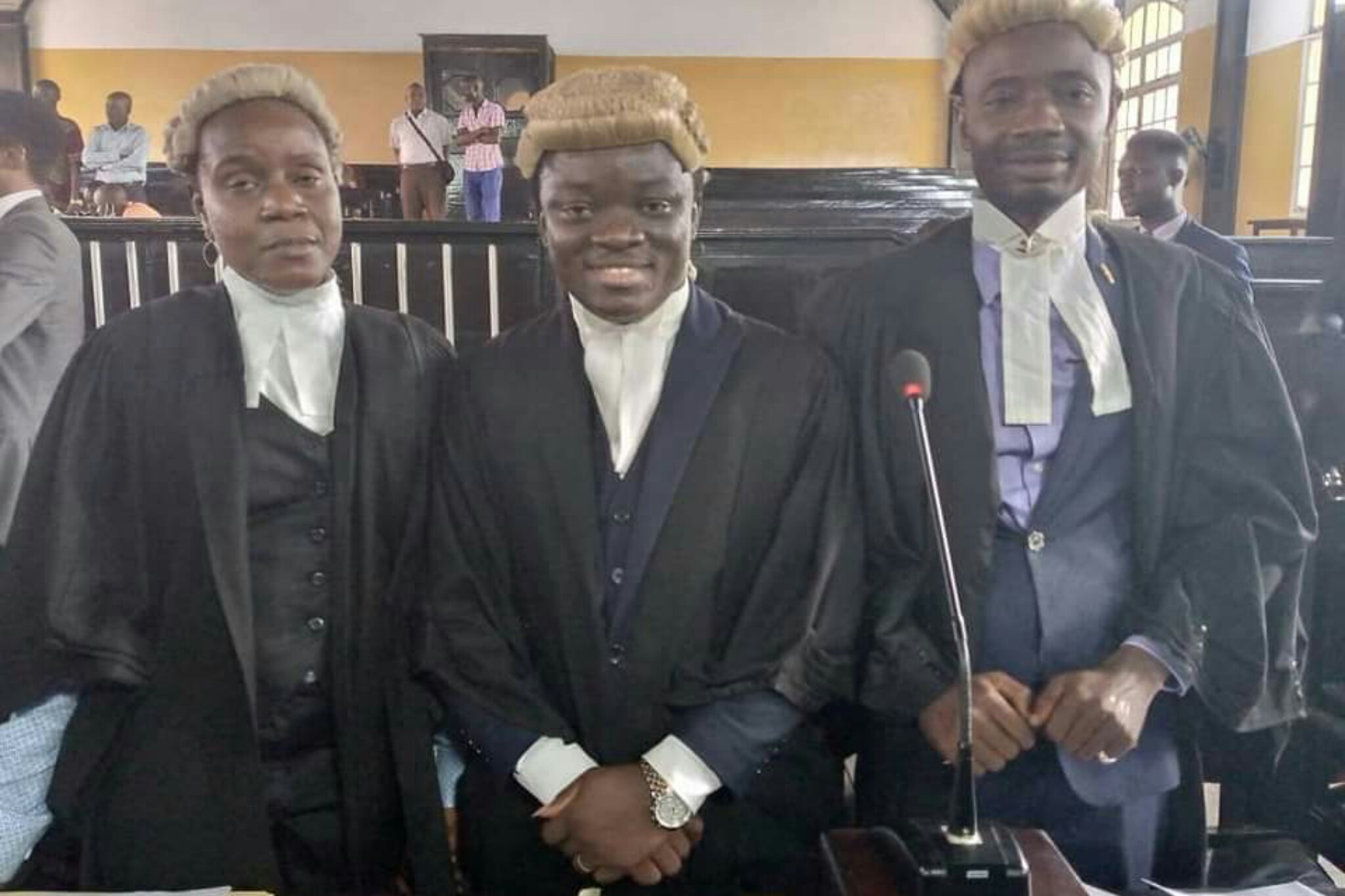 Legal Aid Board Secures Bail For 13 Persons in Freetown
The Legal Aid Board represented 61 of the 67 accused persons arraigned before Justice Nicolas Browne-Marke, at the recently concluded May Criminal Sessions of the High Court from 16 to 18 May 2022 in Freetown. Six other accused persons were represented by private counsels.
The accused were arraigned on multiple charges ranging from Conspiracy to Defraud to Murder, Larceny in a Dwelling House, Wounding with Intent, Robbery, Robbery with Aggravation, Assault with Intent to Rob, Shop Breaking and Larceny, Larceny from a Person and Fraudulent Conversion.
The Legal Aid Counsels secured bail for 13 accused persons while 27 had their bail applications denied. One was discharged, 17 pleaded guilty and sentenced to various prison terms including time served. Three were cautioned and discharged.
The Executive Director of LAB, Fatmata Claire Carlton-Hanciles, stressed they still have a bright future. "Some of our clients have returned to society after serving time in prison and have been able to rebuild lives on their own through hard work and honesty," she said, adding "Some have come back to share their society stories with us and even present gifts as a sign of appreciation." 
Carlton-Hanciles explained the rights, duties, responsibilities and obligations of a good citizen. She admonished them to use the justice system to seeking redress. "You have nothing to gain by taking the law into your hands," she stressed.
Two clients, Foday Fofanah and Moisia , recalled how difficult life had been on remand adding that for almost eleven months they had not been able to see their wives and children. Another two, Isatu Koroma alias Gaza and Isatu Fornah who were charged with Wounding with Intent and Child Stealing respectively, were placed on self-bail.
The accused persons were represented by Legal Aid Counsels: Cecilia Tucker; Morrison Karimu; Ibrahim Bangura; C. Taylor-Younge and Komba Kanu.