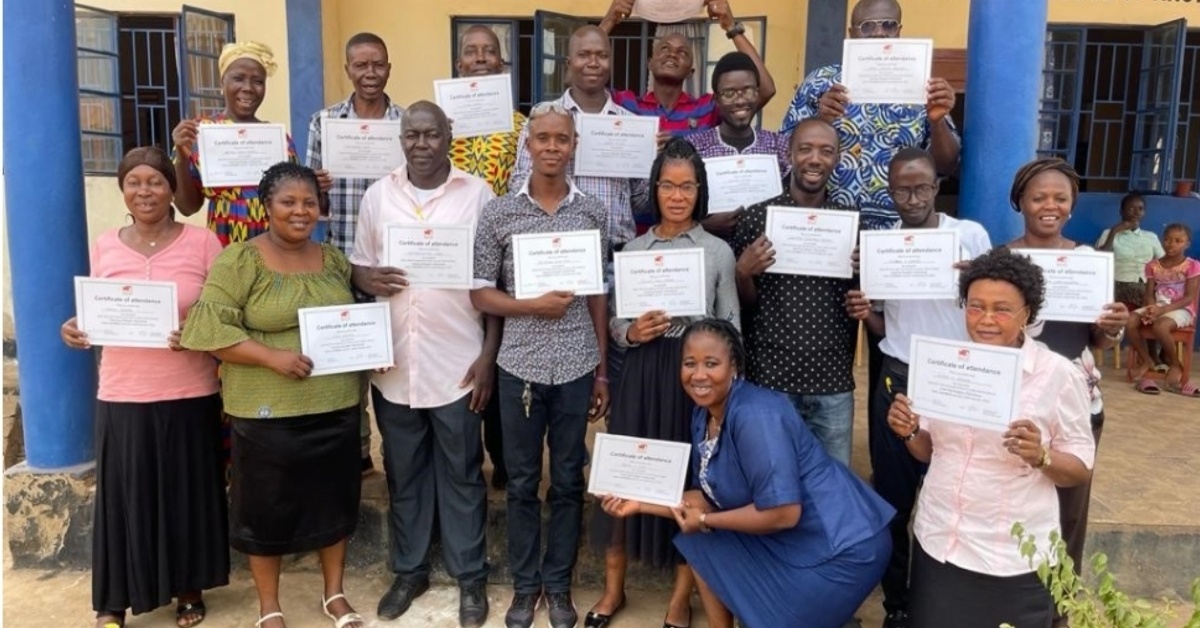 Sierra Leone Library Trains Teachers
The Sierra Leone Library Board in partnership with Book Aid International UK has trained teachers in Kambia and Moyamba on how to manage Inspiring Readers School libraries and promoting activities that will inculcate the habit of reading in their schools.
Acting Chief Librarian, Musa Bala Mansaray disclosed that the main aim of the Inspiring Readers Project is to promote reading culture amongst children in our nation by catching them young and to encourage the setting up of library in every school in the country.
He added that this will provide the library partners with a platform to promote the work of the library and its contribution to education.
Mr. Mansaray emphasized that this will strengthen the culture of reading and increases the use of books and reading materials inschools.
He opined that in support of the New Direction in the area of Free Quality Education, they have created a strong policy link between schools and public libraries nationwide in partnership with Book Aid International and there are positive indications in the growing reading culture in the country.
Mr. Mansaray noted that public libraries are the backbone for quality education because they give access to wide range of information resources and empowers pupils and students to become resourceful individuals.
Project Manager of the Inspiring Readers Project, Yusuf Sorieba Kamara stressed that Libraries are the best place for cultivating students' morals, an important front for improving students' scientific and cultural qualities, and the effective facilities for developing special technological education, serving as favorable conditions for promoting students' comprehensive qualities.
He noted that the main idea for libraries is to strengthen quality education to build a "people-oriented" management thought, create service equipment and environment with humanism, stick to human service style, and improve the quality of library staff.
He encouraged parents and caregivers to read to their kids, listen to them and encourage them to use the library. He expressed his hope to see an increase in the reading culture in all the twenty-five libraries nationwide and thanked Book Aid International UK and other partners in ensuring that we succeed in the flagship programme of the New Direction's Free Quality Education in the Country.
The three days teachers training workshop was climaxed in both Kambia and Moyamba with the distribution of certificates, cupboards, books (locally published and UK donated books), ledgers, hand wash stations, cartoons of soaps and other assorted reading materials.
The schools benefitted are Saint Augustine R.C Primary school, Roman Catholic Primary School, KDC Primary School, SLMB Primary school and the KDC Services Primary School in Kambia. Whilst Evangelical Model Primary School, United Methodist church primary school, Islamic Call Society Primary school, Saint Michael's Primary School and Seventh Day Adventist Primary School in Moyamba