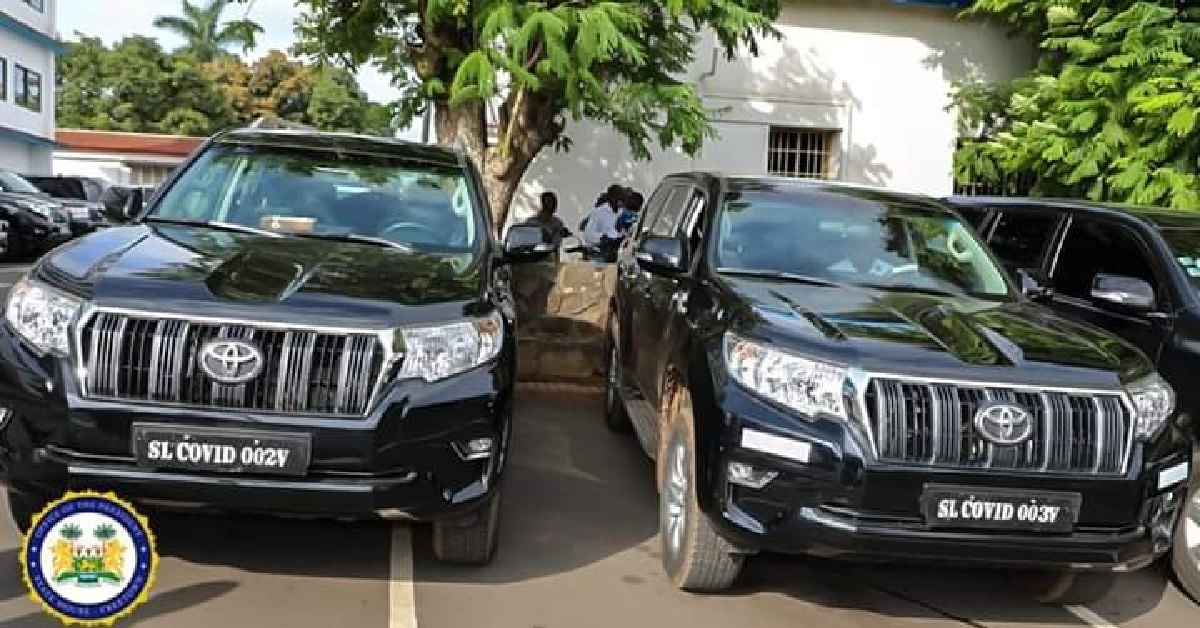 NaCOVERC Vehicle Arrested at Border
The Resident Minister Northwest Region, Haja Isata Abdulai Kamara has arrested one NaCOVERC Land Cruiser 039 in Kambia town last week.
The brand-new vehicle which is owned by senior official of NaCOVERC was about to be taken to Guinea for sale by some people when the Resident Minister got wind of the information.
New Vision Newspaper reports that She alerted the Local Unit Commander of Kambia Division and other senior police officers at the Gbalamuya border post that some people are planning to escape with the said vehicle to neighbouring Guinea for sale.
She said a vigorous search was conducted in in Kabia Town and its environs. She said they succeeded in arresting the vehicle including four suspects who said are now helping the police with the investigation.