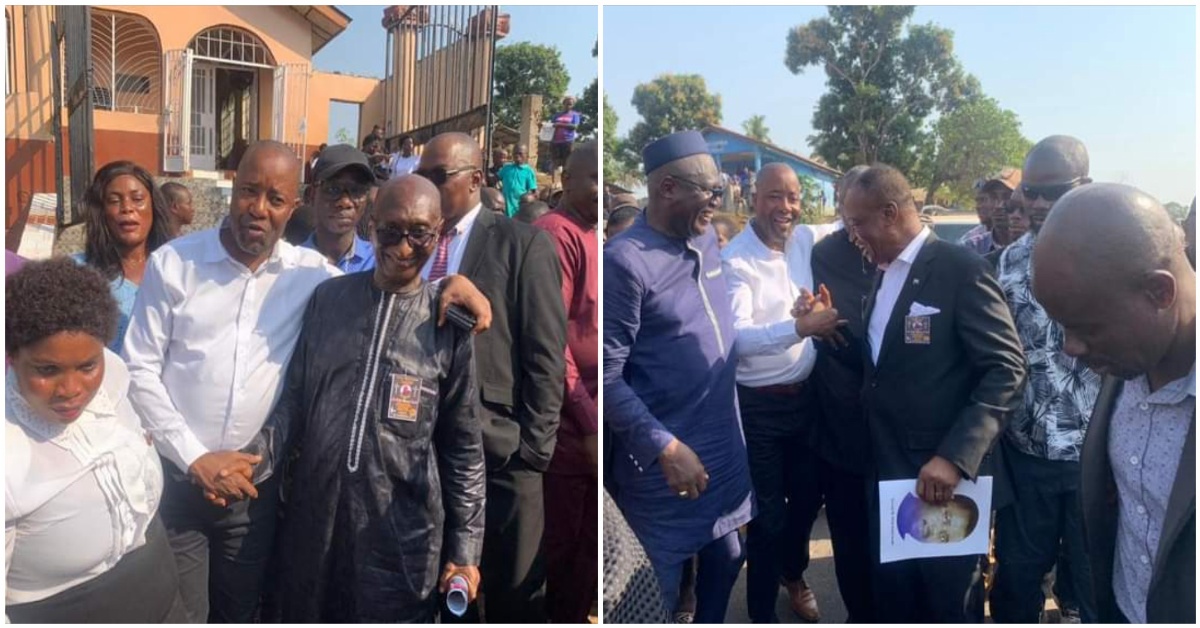 Philip Neville's Funeral Ceremony Brought Together APC and SLPP Politicians
The funeral ceremony of late veteran journalist, Philip Neville brought together opposing politicians from the ruling Sierra Leone People's Party (SLPP) and the main opposition, All People's Congress (APC).
During the funeral service, the Minister of Information and Communication, Mohamed Rahman Swaray held open discussion with cross section of members from the APC party, which include: Mayor of Freetown, Yvonne Aki Sawyer; leading presidential aspirants of the APC, Dr. Samura Kamara; Western Rural Chairman, Kashor J. Holland Cole;  Lansana Fadika; Ibrahim Bundu and others.
The Minister said that he holds no personal issues with members of the APC, adding that he see no reasons why he should not chat with them, especially at the funeral service of a man who was of good service to the nation.
Minister Swarray also met with media practitioners, family members and friends of the late man and empathised with them for their great loss.