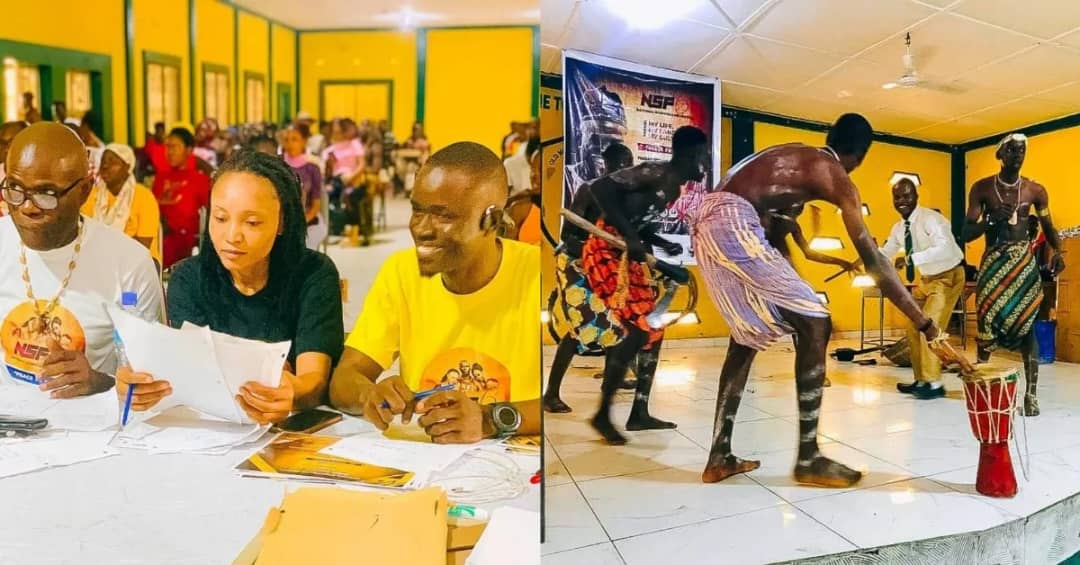 PAN-SL Launches 6th Edition of National Storytelling Festival
The Patriotic Advocacy Network has officially launched the 6th edition of the National Storytelling Festival (NSF) at Saint Francis Hall, Makeni on Saturday, 21st January 2023,
The launching ceremony saw the kick-start of the NSF preliminaries and the unveiling of the 2023 NSF regalia
Seven (7) schools participated in the preliminaries competition including St Joseph's Makeni, St Francis, U.M.C, SLMB, Alhadi, Ansarul, and Benevolent Islamic Sec Sch, Makeni.
The Competition in Makeni also featured twenty-one (21) storytellers with twenty-one (21) stories.
In his remarks, Sierra Leone's International Storyteller, Usifu Jalloh aka the Cowfoot Prince, thanked the Makeni branch for staging an outstanding event.
He said that the National Storytelling Festival is an annual festival that celebrates the contemporary oral heritage and rich culture of Sierra Leone whose goal is to showcase education within the context of our culture.
The Cowfoot Prince further gave brief background and history of the NSF initiative and then congratulated all the coordinators, schools, and participants that contributed towards the success of the NSF.
Ansumana Keita, The Chief Patriot and Leader of PAN-SL said that this year's festival is not just an event but a smooth process that is geared toward promoting peace, social change, and national cohesion.
He went on to say that this is a national campaign that aims at using storytelling, theatre, music, poetry, and spoken words to preach peace, patriotism, and unity in Sierra Leone.
Certificates were given to all participating schools and the best storytellers from each school.
The final result saw the defending champion; Benevolent Islamic sec school retained their title by emerging as champions for the North.
Benevolent will now be competing against winners of the other regions in the country on Friday, 3rd February 2023 at the Prestigious New City Hall.