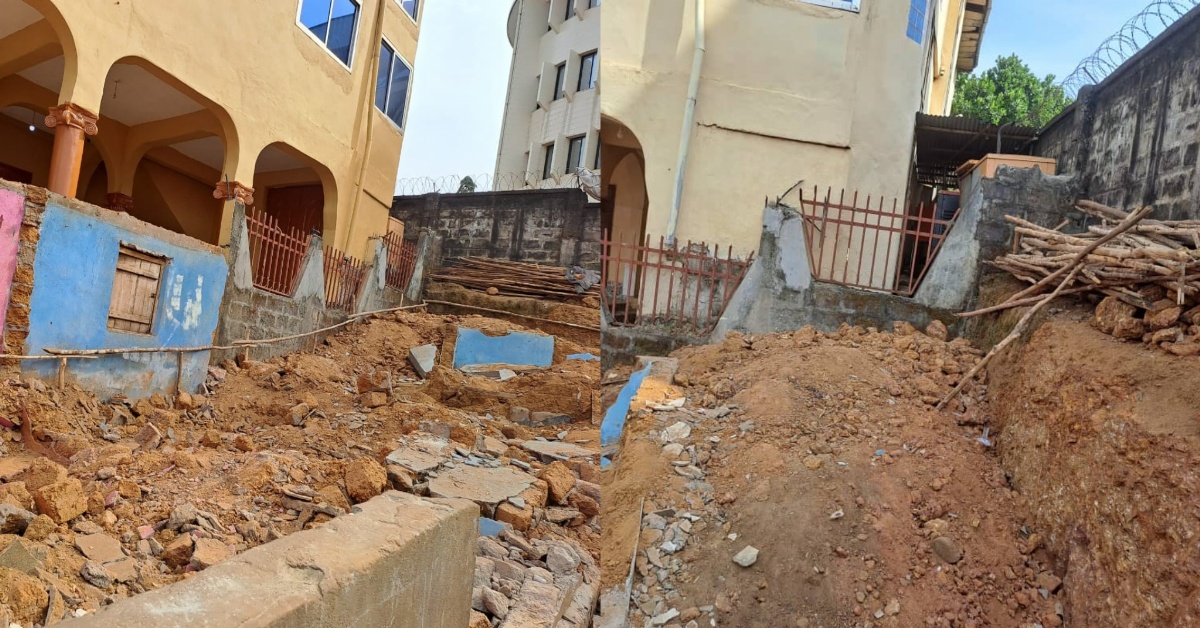 Pastor Tries to Grab Land From Businessman
A pastor named, Amos Lawerence Leleh has been involved in a land tussle with one Alpha Bangura, a businessman at Back of Hotel 5'10, Quarry, Eastern part of Freetown.
According to Alpha Bangura, before he bought the land in 2013 from the owner (who is now late), Pastor Amos had contacted the owner to sell him the said land, but they did not agree on a price.
He added that the Pastor later bought a 6ft piece of land behind one of the houses of the late owner.
Bangura said that the Pastor has built a permanent fence and a gate that serve as a boundary between their properties, but noted that the members of the pastor's church are using part of his property as a road to get to his church.
He disclosed that the Pastor has been chasing him for uncounted number of times to sell that piece of land to him, be refused to sell it to him.
Bangura said in December 2022, to his utmost surprise, when he decided to demolish his old mud houses and started to build his property, Pastor Amos tried to stop him by going to the Ministry of Lands and the Police, alleging that he is encroaching on his land.
"To me this is a trick to steal my property by Pastor Amos , who is purporting to be a man of God," he said.
Bangura added that even though the pastor had erected a fence to serve as a boundary between their lands, he is still trying to claim his land.