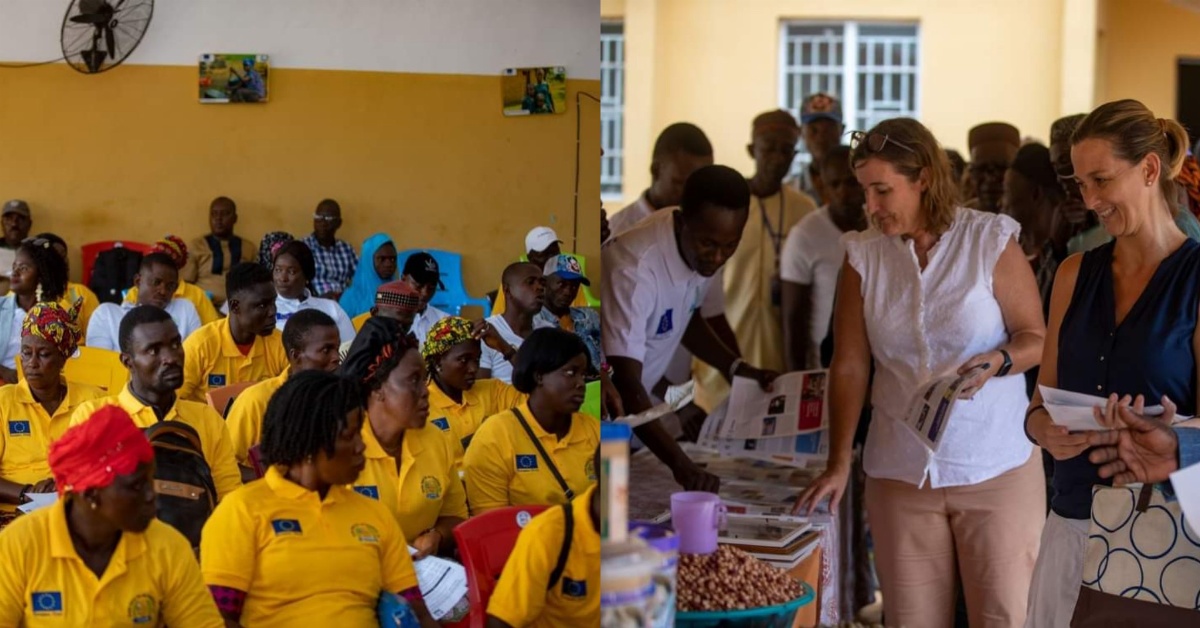 1,575 People Benefit From European Union Agriculture Funded Project in Kambia
KADDRO, AUIDO, CDHR and Trócaire have successfully closed their three-year European Union-funded project in Kambia District.
The project was a landmark achievement for Kambia District Development and Rehabilitation Organization-KADDRO-SL and its coalition partners and has empowered Kambia Civil Society organisations, opened the door for their continued organisation development and leadership of the localisation agenda in Sierra Leone.
The project directly benefitted 1,575 (1,196 women and 379 community members) in 45 communities in 9 chiefdoms across the Kambia District, targeting women and youth farmers and increased their capacities, agricultural productivity, and inclusion in the value chains of cassava, groundnut, and rice.
As a result of this intervention, participating farmers processed, packaged, and marketed 512 bags of (33.28 tons) of high-quality gari, 378 bags of high-quality foo-foo, 428 bags (27.82 tons) of parboiled rice, 123 bags (8 tons) of clean groundnuts and 1,210 peanut butter rubbers/tins, successfully increasing agricultural production, women and youth sustainable income as well as nutrition in their communities.