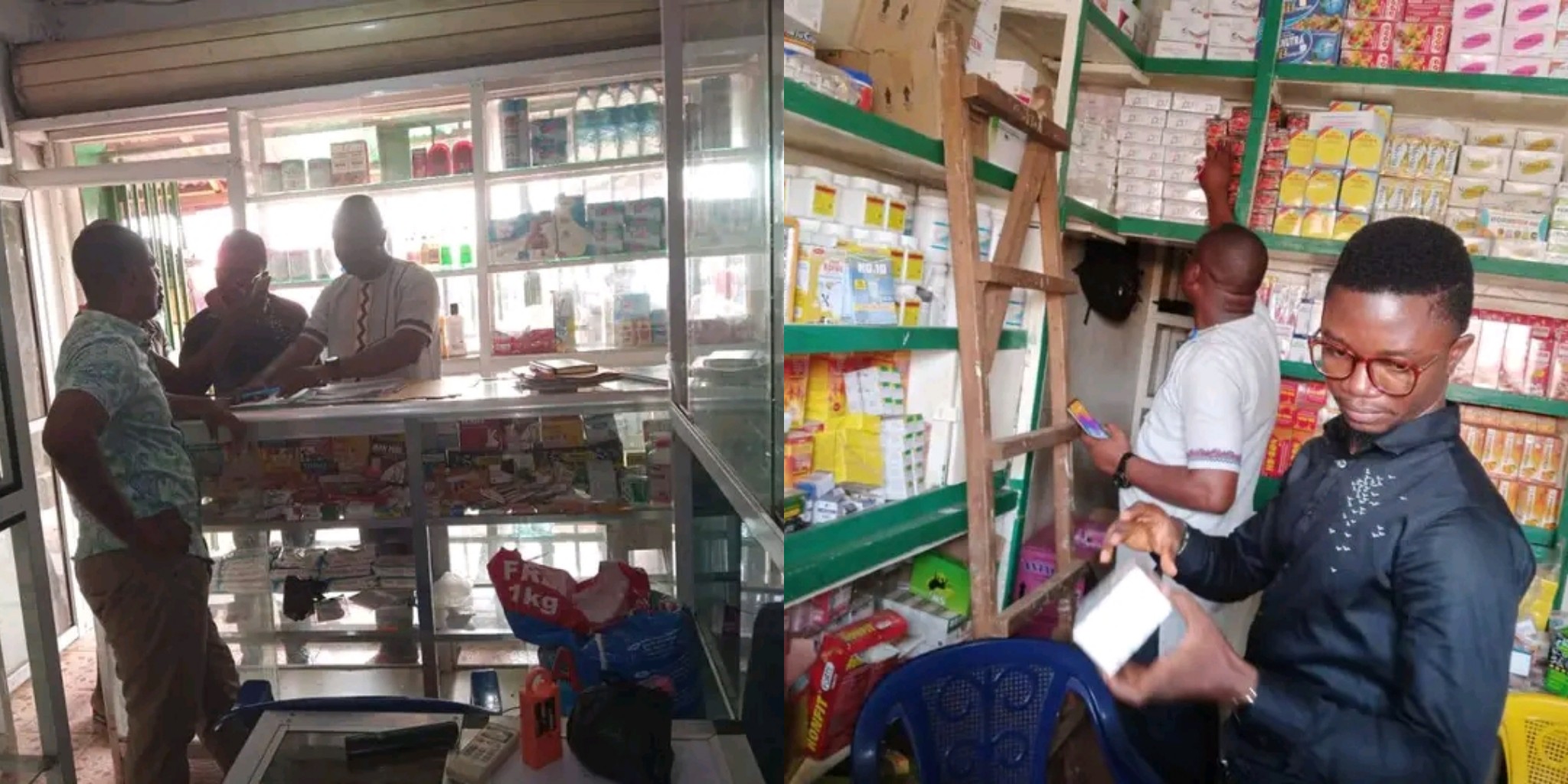 Pharmacy Board Shuts Down illegal Store Loaded With Sierra Leone Government Drugs
The Pharmacy Board of Sierra Leone has discovered an Illegal And Unlicensed medical store containing hundreds of cartoons of medications and other medical equipment suspected to be state owned.
According to Concord Times Newspaper, Neneh Funkuba Enterprises, which is located at the Peace Market, Ferry Junction, Eastern Freetown, contained hundreds of cartoons bearing the inscription UNICEF Freetown P.O.BOX 221 Central Medical Stores Compound , Jomo Kenyatta Road, New England Freetown Sierra Leone.
speaking while inspecting the medical equipment, Acting Registrar of Pharmacy Board of Sierra Leone, Dr. James Peter Komeh, said they are got a tip off that there was a store that there was a store that contained lots of contained
lots of medicines that we're not licensed, noting that when they went there they saw a variety. of drugs with some being government owned.
He said the drugs in the store were estimated to be about over 400 cartoons of different types, noting that such action has negative effect in various ways including poor storage facility with people handling those medicines not certified.
He said they have done their investigations realized that they did not permit those drugs to be stored in that store because they couldn't find it in their data base.
He said all medical equipment going out and into the Sierra Leone Medical store were captured and recorded in their data base.
He said the fight against smuggling of drugs is a fight for all, including the police, the consumers, journalists and good citizens that do the tip-off.
He noted that they already knew the person who stored those drugs and that investigations were ongoing and that investigations were ongoing and that  disciplinary action would be taken against anybody found wanting.