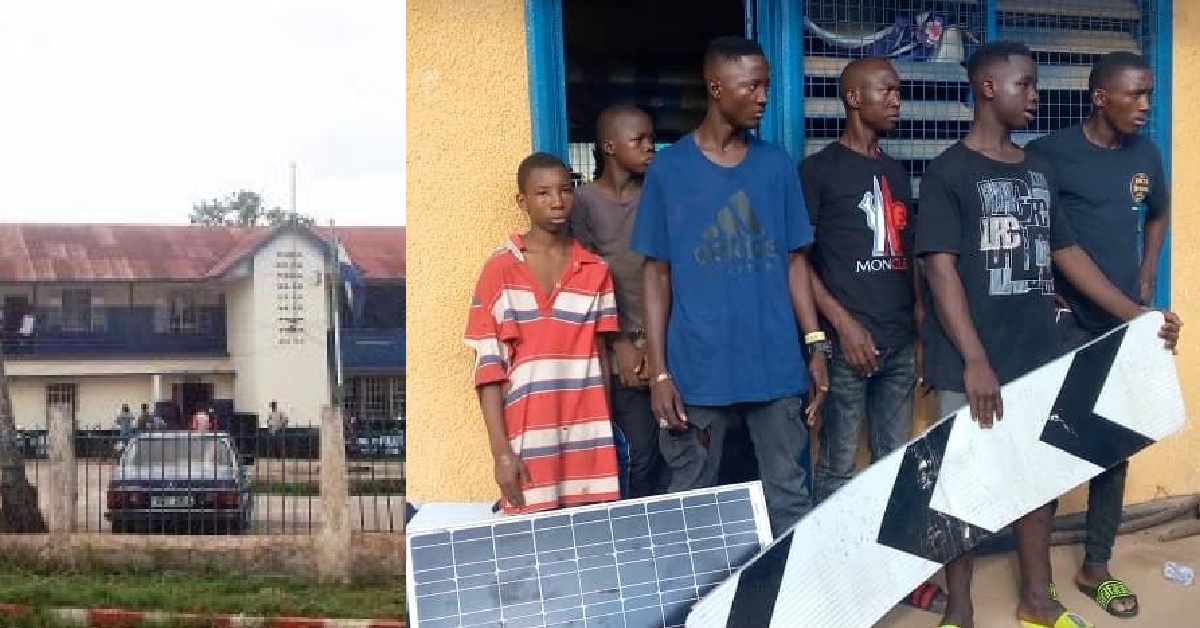 Police Arrests Five Suspects For Stealing Solar Panels
Police in Bo has embarked on Community engagement as one of the strategies to combat crime and promote community awareness or neighborhood watch in Bo City.
In pursuance of this stride, Bo City has been divided into zones rejuvenates Community Safety Volunteers (CSVs) for effective night patrols in the township of Bo.
Owning to this robust security measure, on Wednesday 6th October 2021 between the hours of 0350 to 0400 a.m Police Personnel on night duty along Tikonko Road in Bo arrested one Richard Nicole with one stolen Solar battery.
While the investigation was on going at the Regional CID, Richard Nicole disclosed to the Police the names of others who were involved in the theft saga.
Police robustly arrested Sayo Kandeh, Ibrahim Kamara, Abu Keita and the receiver Sao Abu. According to A-Z Newspaper
Police searched the resident of Sao Abu (Receiver) and discovered six (6) Solar panels and five (5) road sign posts suspected to have illegally obtained.
Meanwhile, the exhibits are in Police custody while the investigation is in progress.