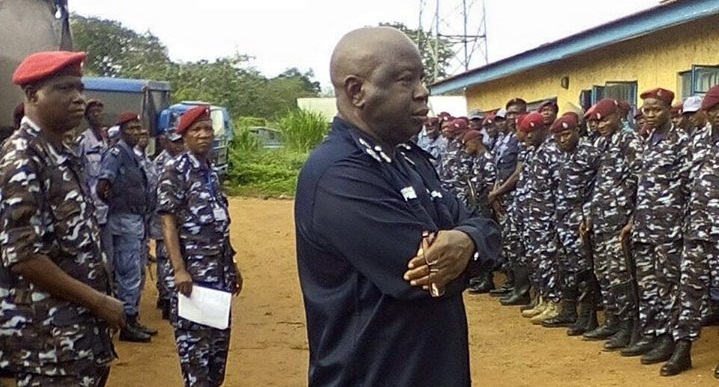 Sierra Leone Police Constable Arrested For Sexual Penetration of Female Suspect
Police Constable 19259 Augustine Dauda attached to the Pujehun Police Division has been accused of penetrating a female suspect who was under custody. The divisional Media and Communications Officer ASP Kenewa John Square confirmed to Radio Wanjei in Pujehun town about the case which he said is under investigation.
Square explained how on the 12th November 2021, the suspect who is in her late teens had told them that Dauda sexually penetrated her. He however stopped short of giving further details.
When asked why she was detained, the ASP said she was under custody for an alleged murder case that is being investigated by the Criminal Investigations Department of the police.
Dauda who has served the force for about two years faces questioning from the CDIID a department in the police force that is charged with the responsibility of handling disciplinary issues.
Square assured all Sierra Leoneans, especially the people of Pujehun that justice will prevail, stating that if evidence was found against Dauda; all the necessary actions will be taken to bring him to book. He therefore asked for people to be patient and wait for the outcome. The ASP further assured the nation that the Sierra Leone Police has good officers who can be trusted with their safety and security.
He said normally it takes ten days for sexual penetration cases to be investigated by the police and they would have to wait for the medical results that could determine the next line of action. He stated that he will update the media and the public on the outcome. The police and the suspect are currently in police custody.