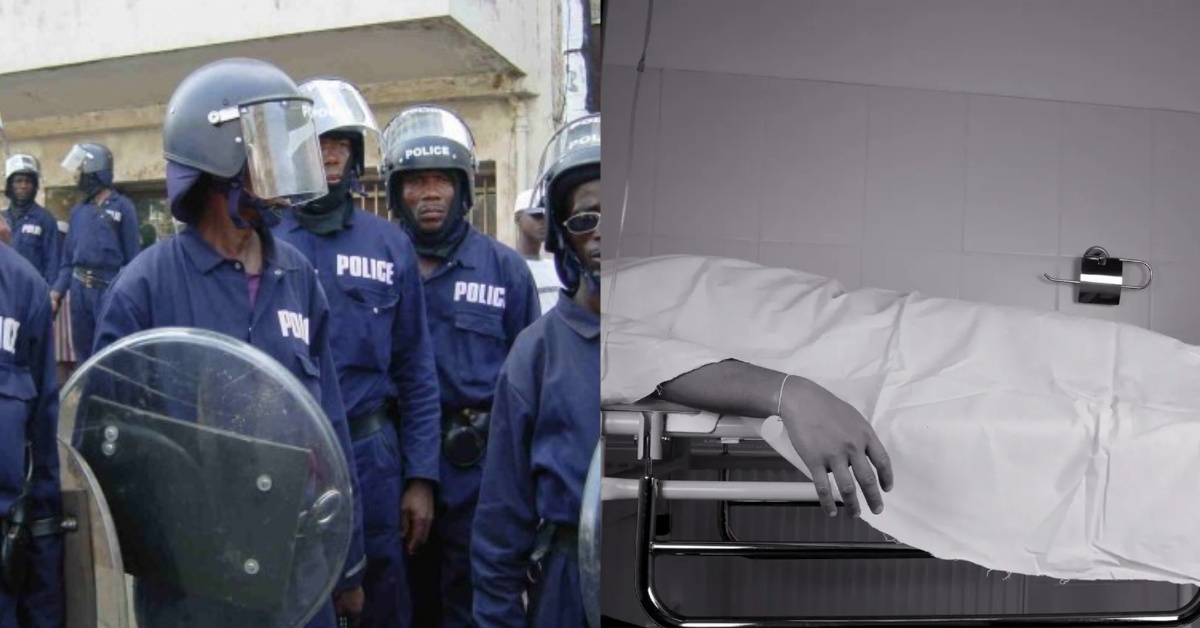 Sierra Leone Police Open Investigation on Alleged Murder of Their Personnel
Detective Moosa of the Criminal Investigations Department (CID) of the Sierra Leone Police (SLP) has disclosed that they are investigating the alleged murder of one of their personnel, Samuel Abu Bakarr Kargbo, who was found dead in a pool of blood.
He made this disclosure during the usual police press briefing at the Sierra Leone Police Headquarters on George Street in Freetown.
Detective Moosa disclosed that the case was reported by Esther Johnson who told the police that on Monday 7th February 2023, at about 02:50 hours, at No. 8 Woodland Estate, Off Signal Hill, Samuel Abu Bakarr Kaargbo, a police officer, was found lying in a pool of blood, adding that he was taken to the 34 Military Hospital where he passed away.
He added that the remains of Samuel Kargbo have been conveyed to the Connaught Hospital Mortuary for postmortem examination.
Detective Moosa reported that, according to sources, the deceased, and Mohamed Samura was instructed by Tamba Daniel Moiba, also known as T-Buy who is a car dealer, to proceed to the Radisson Blu to collect the sum of USD 20,000 from somebody whom he has transacted business with.
He explained that upon their arrival at Radisson Blu, they met Sesay who was in a white charger vehicle that was unregistered. According to Detective Moosa, the deceased and Abu Bakar came down from their vehicle and joined Sesay in his vehicle and they drove off. He added that Mohamed Samura waited for the deceased and Abu Bakarr in vain, so, he returned home.
Detective Moosa also explained to the press that at around 02:41 Desmond received a call from an unknown security guard from Woodland Estate who disclosed that Desmond's phone number was given to him by Samuel (deceased) to call him to locate him.
Without wasting time, Desmond proceeded to the scene and found the deceased in a pool of blood, adding that he took the remains to the hospital where he passed on. Daniel and Sesay are both at large.
Meanwhile, Detective Moosa told the press that a pistol pouch and a cap were found at the scene of the crime, noting that the cap is suspected to be owned by Sesay.