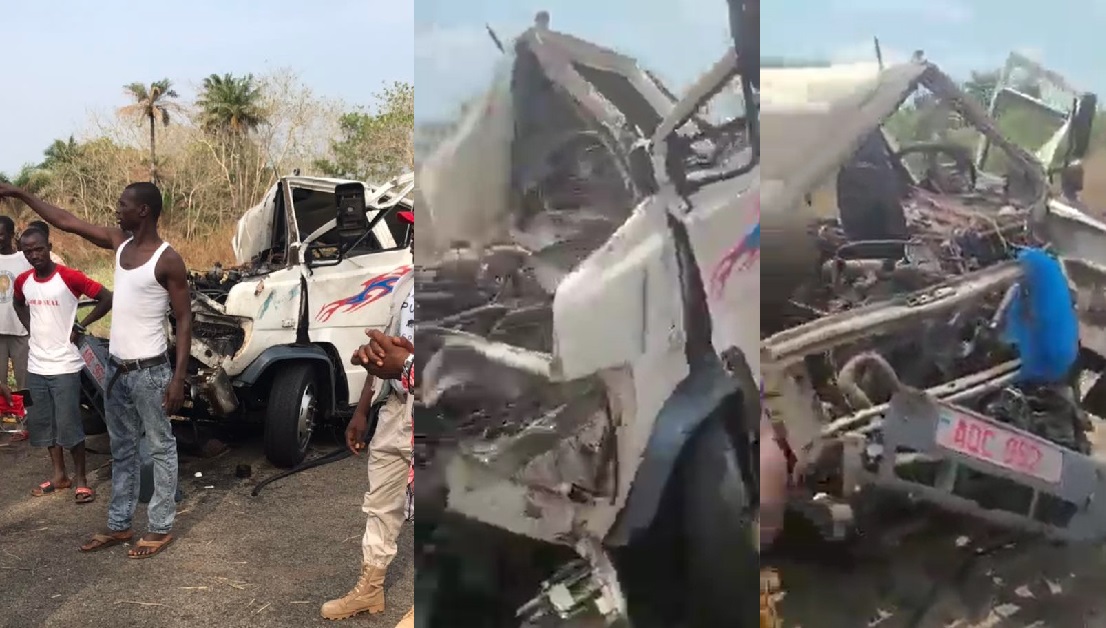 Sierra Leone Police Inspector, 10 Others' Die in Ghastly Accident at Mile 91
A police officer attached to a specialized unit of the Sierra Leone Police Force has died in a gruesome car accident, a law enforcement official said Saturday.
Operations Support Division Inspector Dominic John Bannister, and nine others, were killed instantly after their vehicle reportedly struck a stationary vehicle – without reflectors – at Mile 91, north of the country, sources told TV-News24.
"It just happened and we're all mourning. We're trying to find out the cause of the accident, and his death. We're going to the mortuary now", Deputy Media and Public Relations, South, Alhaji Osman Mansaray, says over the phone from Bo city.
More than 10 people were reportedly seriously injured in the accident. And two of those have now died from their injuries. Thus, bringing the total number of deaths to 11 – and they're all presently at the Bo Government Hospital mortuary, according to sources.
Hospital officials are yet to publicly comment on the deaths and injuries – or give an official number.
TV-News24 visited the hospital and observed many people crying at the hospital.
It's still on clear the precise time of the accident but sources say it occurred between 11 p.m. Friday to 12 a.m. Saturday, local time.
On his way to do more good to people in the South of the country in this holy month of Ramadan, APC Presidential Aspirant, Samura Kamara stopped at the accident scene to investigate the circumstances that led to the accident and to ascertain first hand the extend of damage and the number of fatalities if any.
At the scene he spoke to several eyewitnesses who were primary sources of information and in the position to provide reliable account of the incident. As per local news report, the eyewitnesses corroborated the number of deaths to be ten people and that several injured persons were taken to various hospitals including the Emergence hospital at Goderich, Freetown.
Watch Video: