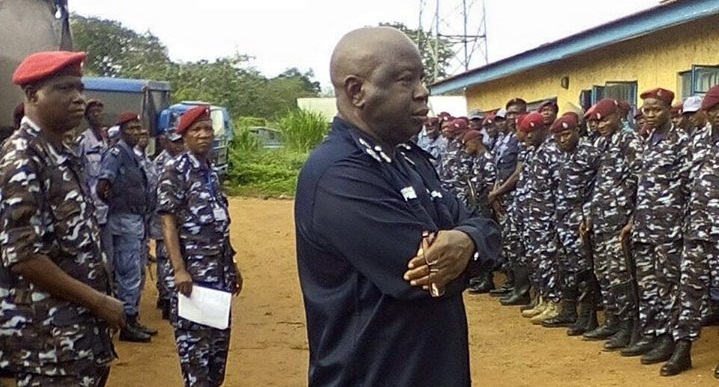 Assistant Superintendent of Sierra Leone Police Sent to Jail For Stealing Le1.7 Billion
Assistant Superintendent of Police (ASP), Samuel Saio Kargbo of 30 years standing has been sent to jail after he made his first appearance before Magistrate Sahr Kekura at the Freetown Magistrate Court No. 1 in the on-going preliminary investigation into financial impropriety.
Police alleged that the accused, ASP Kargbo on Thursday 23rd July 2020, at the Sierra Leone Headquarters, on George Street in Freetown, fraudulently converted to his own use and benefit the sum of one hundred and sixty thousand dollars ($160,000), equivalent to one billion seven hundred million Leones, entrusted to him by Abu Brima Jah for the purpose of delivery temporal property of the Sierra Leone Police while in the custody of the accused.
Kargbo is charged with one count of fraudulent conversion contrary to law.
Assistant Superintendent of Police (ASP) Ibrahim Sheik Mansaray is prosecuting the matter, while lawyer F.R. Conteh is defending Kargbo.
ASP Mansaray is yet to bring witnesses to testify against Kargbo. Meanwhile, Magistrate Sahr Kekura remanded Kargbo at the Male Correctional Facility on Pademba Road in Freetown, and adjourned the matter to the 9th June 2021.