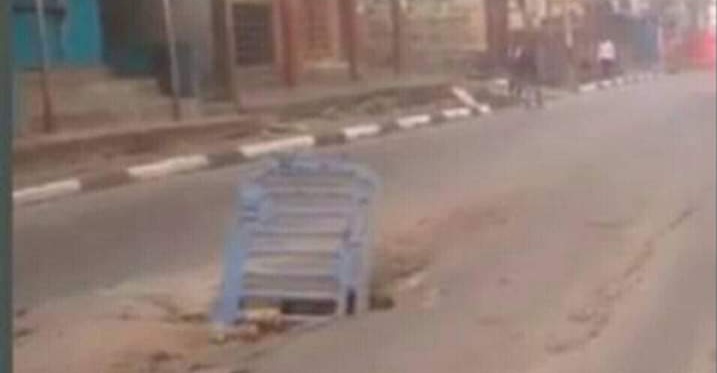 Dangerous Pothole at Kissy Road
A portion of the main Kissy Road in Freetown, closer to Starco Cinema, has been reported to be a risky zone due to a dangerous pothole on the road.
It has become a nightmare for residents and motorists who have to deal with avoiding that spot whenever they're plying through that route.
The lack of urgent maintenance by the Sierra Leone Roads Authority (SLRA) has many residents concerned, wondering why no effort has been done to cover that dangerous pothole.
"This pothole has been here for so long, and that's the road most SLRA staff are using everyday but they don't care. Nobody wants to take responsibility of their duty which is really sad," said one resident.
"My vehicle almost entered this hole. And most of the big men uses this route but they are ignoring it," said a motorist.
However,  one resident stated the SLRA are not the ones to blame, but the EDSA and the water supplier, SALWACO, who are digging the streets without repairing them.
Nonetheless, it is believed that these entities can never dig anywhere without the permission of SLRA as there is cost from any of these entities payable to SLRA.
With all these concerns of residents and motorists, nothing have been heard from the part of the SLRA .