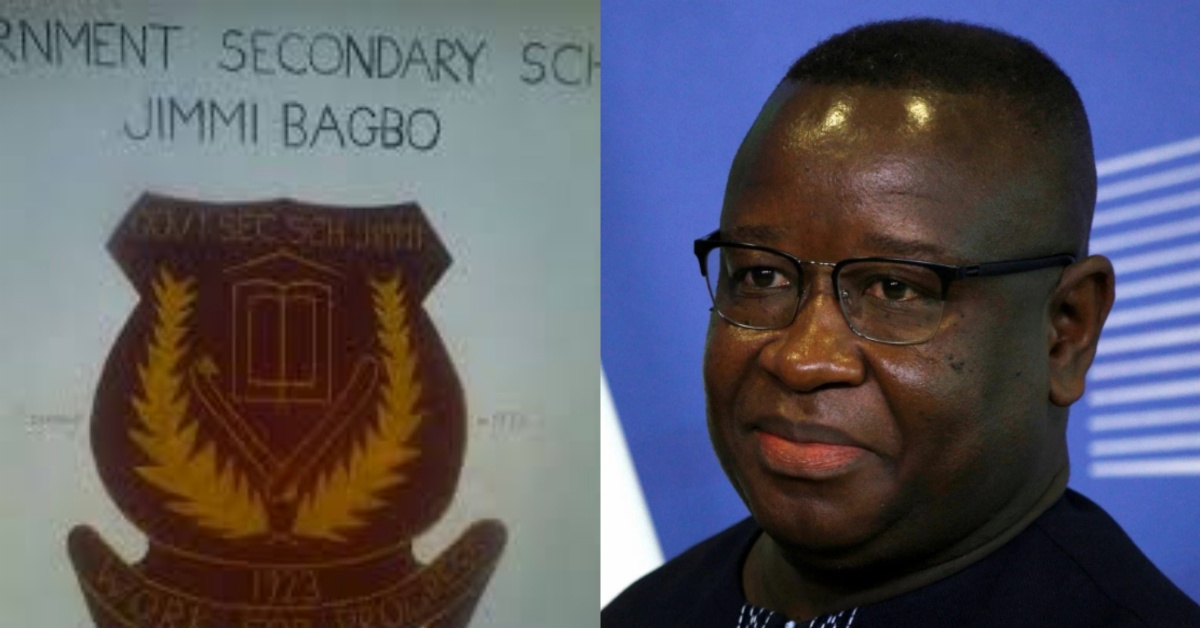 Bo Principal Vows to Support President Bio's Education Campaign
The Principal of Government Secondary School Jimmy, in the Bargbo Chiefdom in Bo District, Mohamed Momoh Sarmu, has said that he will join President Dr. Julius Maada Bio to take education to the doorsteps of all Sierra Leoneans in that part of the country and beyond.
Principal Mohamed Momoh Sarmu made this statement when briefing some chiefdom elders, parents, and a cross-section of the Jimmi Old Boys Association (JOBA) on the 100th-anniversary celebration sometime this year.
Speaking at the ceremony, he stated that quality education and development are part of the agenda of his administration, noting that the past 2021-2022 West Africa Senior Secondary Education result is a clear message of the performance of the pupils.
He disclosed that 96% of the pupils got University requirements which gained him recognition as he was rated as one of the best administrators in that part of the country, coupled with his institution leading in the WASSCE result.
The Principal used the opportunity to call on his staff, pupils, old boys, and the government for their continuous support in the development of the school, adding that such victory and progress made by the school has attracted many school-going pupils in that part of the country to gain admission into the school.
He, also called on JOBA and other stakeholders to work together in making sure that the school regains its past glory.
However, the growing population in the school, he said is a big challenge for his administration in the region, considering the rapid increase from 300 to over 800 pupils.
Principal Sarmu also mentioned that the boarding home is becoming congested, which according to him, is a big concern.
He said that the supply of twenty-four hours of electricity on the drin campus for the pupils has immensely helped them in their studies at night, however there are still so many things needed
Among the most needed facilities he made mention of is the Laboratory Equipment in the Biology, Physics, Chemistry, and Agriculture Departments, which according to him is key.
He continued that, he has rehabilitated the staff quarters, the mosque, and toilets, among others, for the benefit of the school, pupils, and staff members for now.
He called and appealed to the old boys, the government, and meaningful citizens, to help the school and urged other humanitarian sectors to come to their aid, in terms of pure drinking water, provision of good sanitation, and a good library.