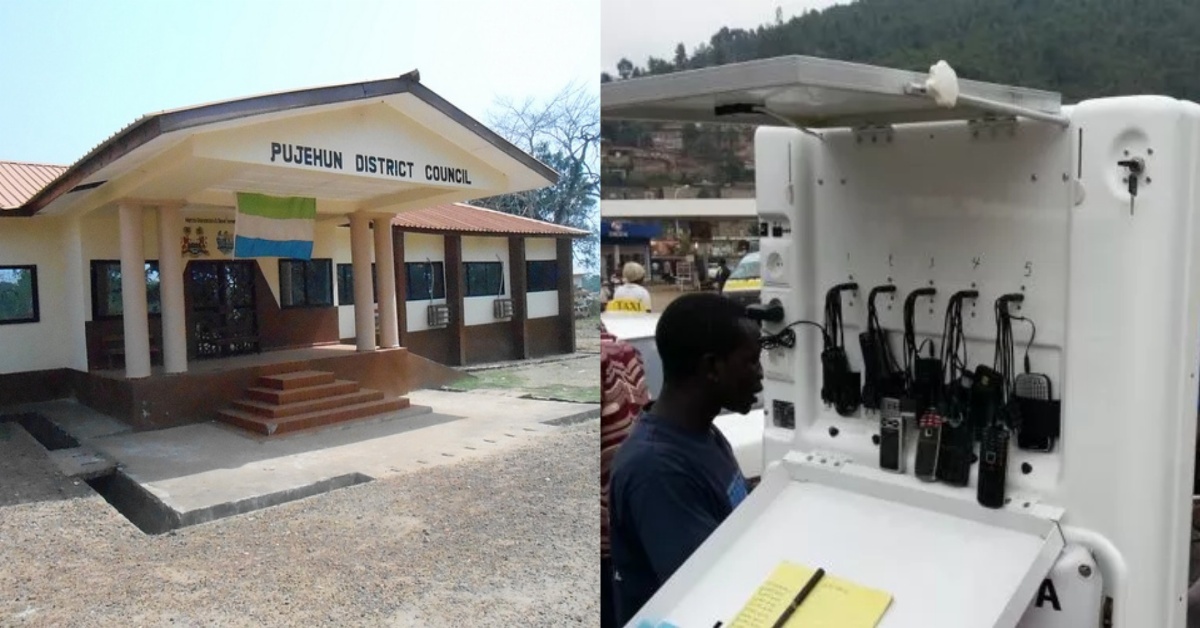 Pujehun District Council to Provide Solar Kiosk for Locals
The Pujehun District Council has in a bid to improve access to electricity in the district set to launch solar kiosk for locals.
This development comes after the District Council ended a two-day kiosk management training and workshop for youths, women and disabled people in eight communities in the district.
The Council's Finance Officer, Suleiman Kain said their decision to introduce solar power service to the district emanated from a survey they conducted in 2018 with chiefdom stakeholders who identified communities were electricity was most needed.
Kain said the Solar Kiosk will provide with services like cell phone charging, top-up selling and help build good relationship among locals through interaction.
He added that the Council have provided charging gadgets together with a cash of NLe 10,000.
A Chief from one of the towns, Fatmata Mansaray appreciated the District Council for the development and described the charging gadgets as much needed items. She attended that they will use the items accordingly.
The European Union played a key role in seeing the fruition of the project.
The District, located in the south of the country, is one of the least developed. Because of its proximity to Liberia, most locals opt to cohabit in Monrovia than Freetown. Development experts, therefore, believe that development in such a district could alleviate the problem of traveling miles to a neighbouring country.