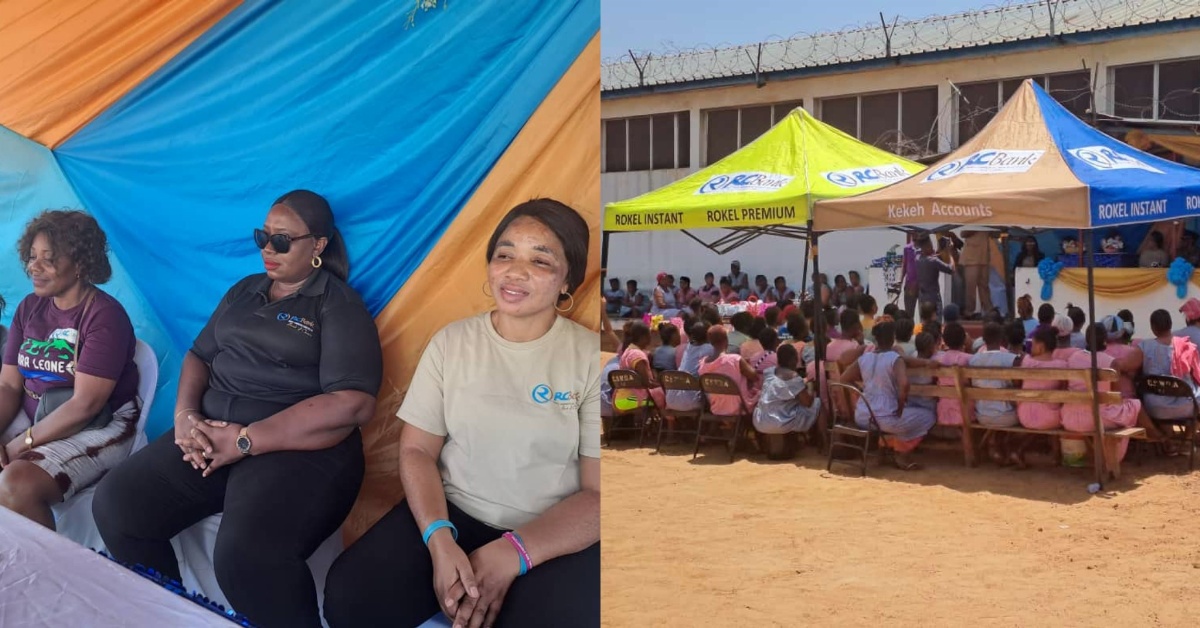 RCBank Feeds and Counsel Female Inmates on International Women's Day
As part of their corporate social responsibility, Rokel Commercial Bank (RCBank) on 8 March 2023 visited the Freetown Correctional Centre,  fed and offered counsel to female inmates.
The move is part of the bank's efforts in celebration of International Women's Day, which is commemorated every year on the 8th of March to honor women of all ages and races around the world.
The significance of the day emphasizes the essence of equality in participation, representation, and opportunities in all spheres of life. In line with this, the RCBank has always strived positively to maintain the dignity and respect of all female staff, clients, stakeholders, and all those that are affected by the bank's operation.
Mrs. Irene Z. Sesay, the commanding officer of the female division, welcomed staff from RCBank and referenced the last visit of the bank to the correctional center in the previous year, undertaking a similar function.
Sesay commented on the good work and leading role of the bank under the leadership of Dr. Walton E. Gilpin.
On the side of RCBank, Mrs. Millicent Cole – Head of Corporate Affairs, Mrs. Mariama Jajua – Head of Marketing, Mrs. Adama Forna-Thomas – Officer–in–charge FBC Outlet, and Ann-Marie Gegbai-Jalloh offered encouragement and counsel to the female inmates.