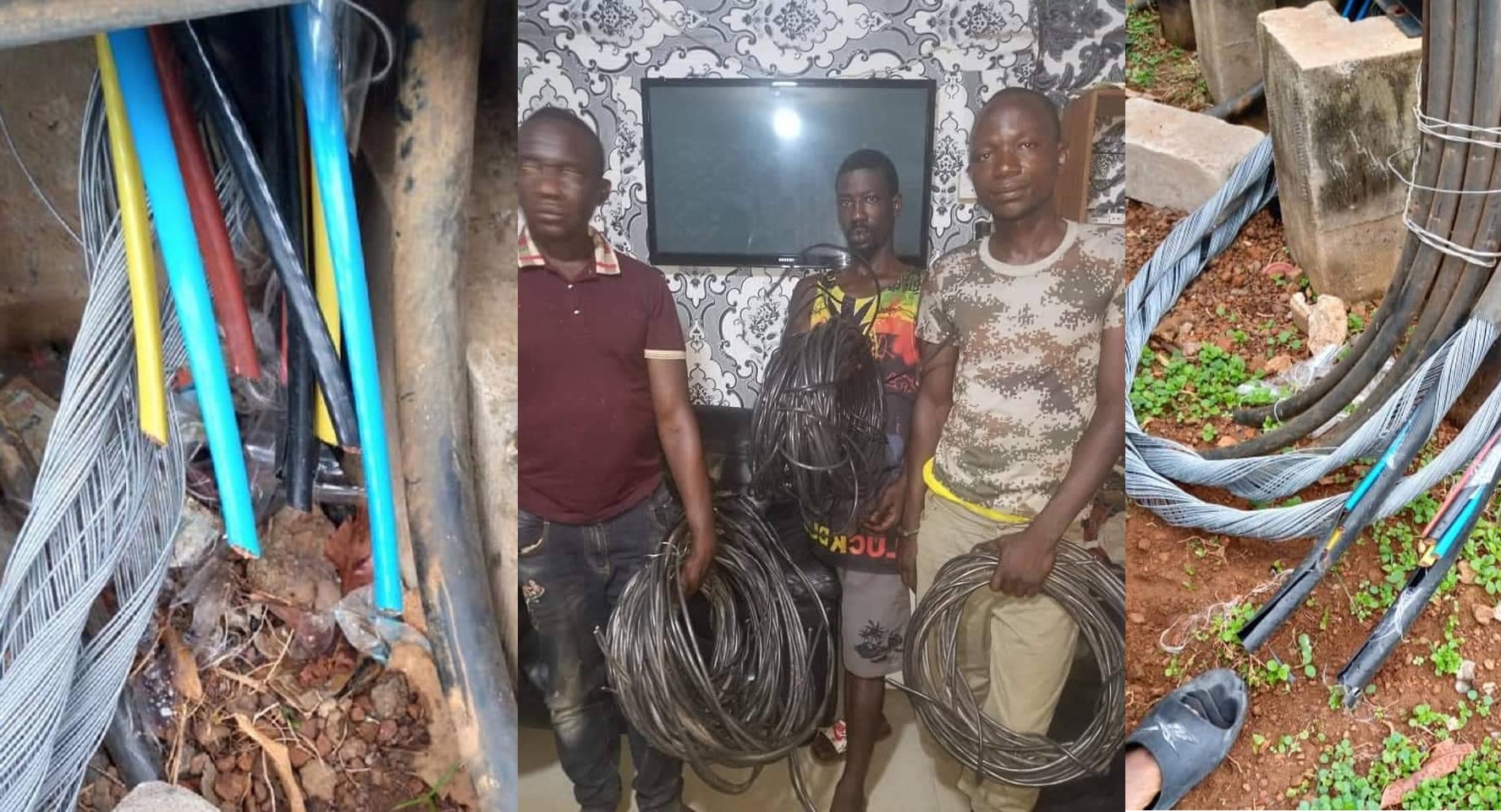 Notorious Thieves Who Specialize in Stealing EDSA Cables Finally Arrested in Freetown
Three notorious thieves who specialize in destroying and stealing cables of Sierra Leone's Electricity Distribution and Supply Authority have been arrested.
Sierraloaded learnt that the culprits – Mohamed Samura Kamara, Issa Kargbo and Alhaji Dunbuya were captured live in the Eastern part of Freetown while destroying EDSA cables on Friday.
They have now been handed over to the police for prosecution.
UPDATED STATEMENT FROM EDSA
"It may be recalled that in recent times, vandalization of installed electricity infrastructures in the country by some unpatriotic citizens has been the order of the day. This act warranted the engagement of the security forces and community stakeholders by the Ministry of Energy and EDSA.
This unscrupulous act is one of the main reasons for power outages in certain communities and has further created lots of misconceptions within the energy domain.
We are happy to inform the general public that based on the cooperation of some community stakeholders and the Sierra Leone Police, three(3) young individuals in the persons of Mohamed Samura, Alhaji Kargbo and Issa Bangura were arrested for stealing seven distance pole cables at Kuntollor community. The arrested persons have been taken to the Criminal Investigations Department (CID) for thorough investigations.
The Authority is calling on other communities to stay vigilant and to ensure that whosoever is seen interfering with EDSA facilities without accreditation is apprehended and handed over to the nearest Police Station.
The public will be duly informed as Investigations progresses."