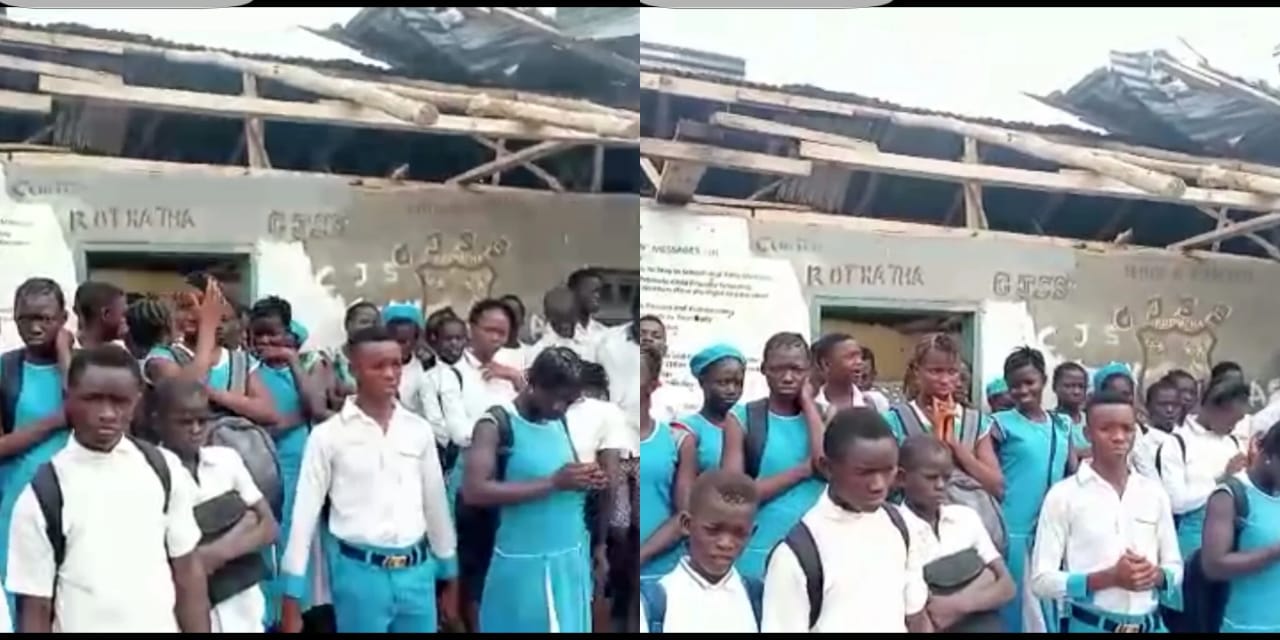 Secondary School in Karene District Cries for Help as Heavy Storm Destroy Their School Roof
Rothatha Junior secondary school in the province of Karene district are requesting for help as heavy storm took off their school roof yesterday.
According to the acting principal, Abdul T Kamara the heavy storm on Monday night took off the roof of their school and at present the children don't have a place to seat to continue their school work, he called on Government, NGO's and other Organizations to assist as this is the raining season and the children need to continue with their school work.
Adding that they urgently need help before the entire building is demolish by the rains
"The school building is made up of mud blocks and it may fall off within shortest time if not renovated as we are in the raining season", he said.
For more details
WATCH VIDEO: