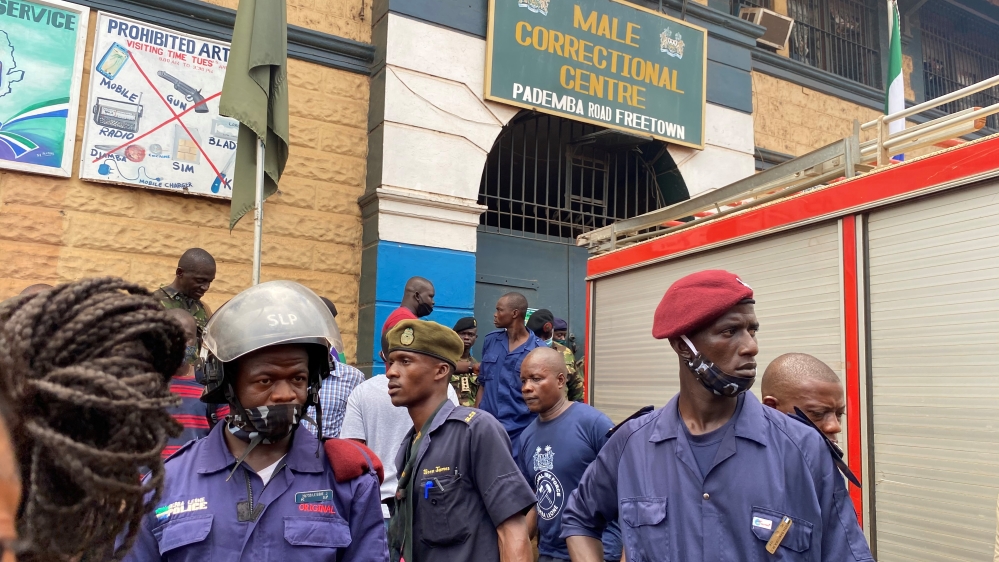 Senior Sierra Leone Military Officer Caught With Drugs at Pademba Road Prison
Succinct report has intimated the Satellite that a military officer name withheld for now was caught trafficking drugs to inmates at the Male Correctional Centre, otherwise known as Pademba Road Prison in Freetown.
The alleged drug trafficker is one of the senior military officers sent on secondment to the Sierra Leone Correctional Service in Freetown immediately after the attempted jail break in April, 2021.
Findings revealed that since the incident took place, no proper internal investigation was mounted to bring to book the alleged suspect.
Instead, the whistleblower, the prison officer who unearthed the clandestine game of the military officer had been transferred from the main entrance gate in charge of searching to another location with an accusation that he has raised false alarm with all the available evidence to prosecute the officer.
It was further revealed that the military personnel had long been moving in an out of the prison without allowing to be searched at the gate like any other officer but run out of luck when this prison officer on duty insisted to search him on that fateful day.
But the leadership at prison and the military officers had reported to have swept the matter under the floor fearing the consequences if brought to the attention of the government through the Ministry of Internal Affairs.
Satellite understands that the military officers were attached there on secondment to assist in the administration of the Correctional Service for six months after the attempted jail break last year in April but up till now, they are still there.
Most of the junior prison officers who spoke to this press said this matter has exposed the effectiveness of the leadership and management of prison to prosecute the matter thereby undermining the efforts of the Ministry of Internal Affairs.
According to the aggrieved officers, had the alleged crime perpetrated by a prison officer, the officer would have been prosecuted and sacked without benefit.