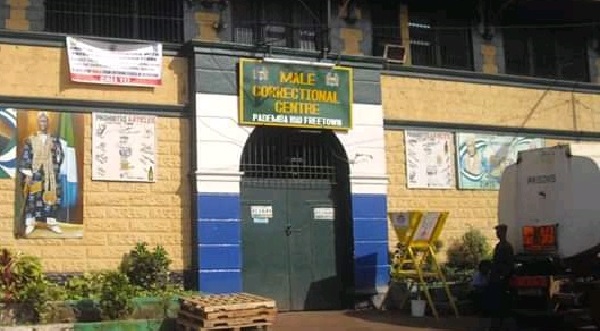 Sierra Leone Military Personnel Sent to Pademba Road Prison For Stealing EDSA Cables
Second prosecution witness, Mohamed B. Barrie, in the ongoing summary trial of Osman Sesay, a military personnel charged with allegedly stealing cables belonging to the Electricity Distribution & Supply Authority (EDSA), on Friday 6th August 2021 testified against Sesay.
Police are alleging that Osman Sesay, on the 8th June 2021, at Mount Aureol in Freetown, did steal electric cables valued at over three million Leones, property of the Electricity Distribution Supply Authority (EDSA).
The accused, Sesay is faced with one count charge of stealing EDSA property contrary to its Act.
The witness, Inspector Barrie said he recognized the accused person in the dock. He recalled that on the 8th June 2021, he was on duty when he received a case and enquiry file from the Ross Road Division, together with the accused person as suspect. Inspector Barrie said he also received water pipes, quantity of electric cable, and seven submersible machines.
He said upon receipt of the file in question, he registered it and gave it a new CR number (36/90/2021).
"On the 16th June 2021, myself and DPC 8444 Kallon S, finally charged the accused with the offence of stealing of electric cables," Inspector Barrie revealed. He produced and tendered the charge statement in court.
Defense counsel, lawyer Loba, disclosed that he was just coming to the matter, noting that he was not in the matter since its onset. He therefore requested for an adjournment.
Magistrate Sahr Kekura remanded the accused at the Pademba road prisons and he adjourned the matter to the 11th August 2021.