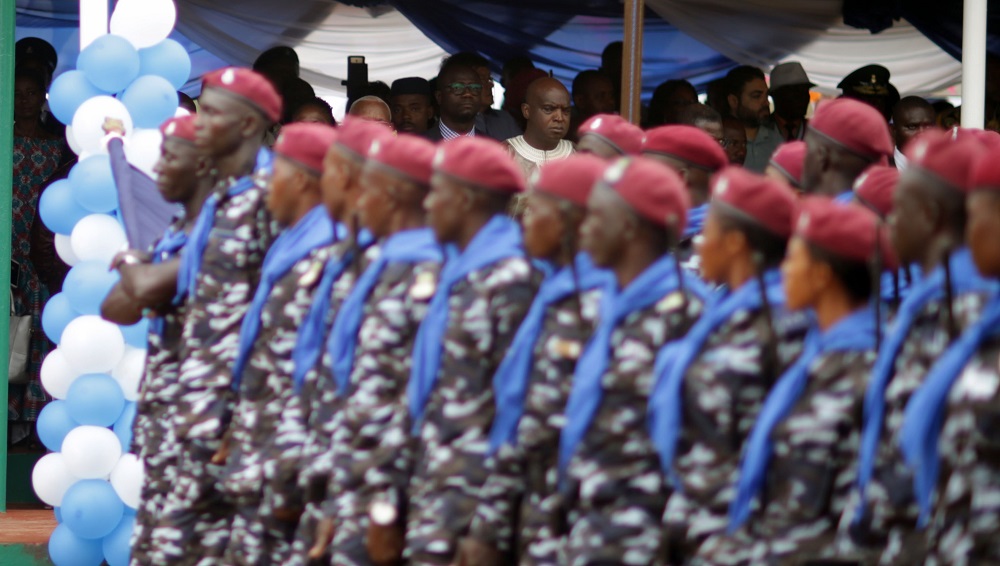 Sierra Leone Police Announces 2021 Recruitment
The Sierra Leone Police on Tuesday announced that it has commenced its 2021 recruitment exercise for new officers in the position of constables.
In a public notice obtained by Sierraloaded, AIG Jorwulor Gbonnoh, the Police Director for Human Resource Management said the security agency is recruiting qualified persons as constables from January to February, 2021.
According to Gbonnoh, interested applicants must be aged between 18 to 30 years and must possess "a minimum of three credits, including English and Mathematics, in the West Africa Senior School Certificate Examination (WASSCE).
ALSO READ: Sierra Leone Police Officer Returns £900 Phone Lost And Found at Lumley Beach
The Police AIG said application forms for the recruitment processes can be obtained online and urged applicants to visit www.police.gov.sl to download and complete the registration form. The forms are to be filled and submitted at the Force Headquarters in Freetown or any of the HR partners at regional police headquarters in Makeni, Kenema, Port Loko and Bo.
Gbonnoh noted that applicants will be required to submit birth certificates and or certified affidavits in lieu with their application forms. He also said that applicants would be required to pass the police entrance examinations in English, Mathematics, General paper and Interview to be shortlisted.