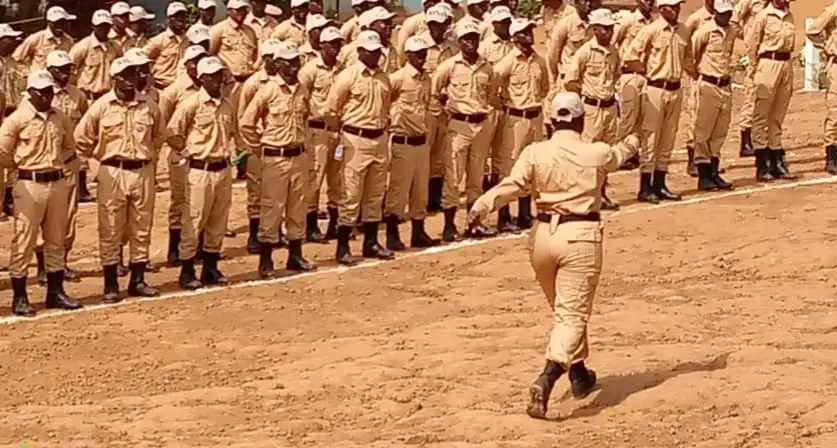 Sierra Leone Screens 1000 Youths For National Youth Service
No less than 1000 Youths across various regions in Sierra Leone will participate in the National Youth Service Scheme (NYS) 2020 following a screening process which kicked off on Monday.
The Scheme which was introduced in 2018 to provide working experiences and employability skills for Sierra Leone graduates before joining the labour market has received thousands of applications for this year's programme following the decision of government to increase the participants from 500 to 1000.
In a statement, Executive Director of the Nation Youth Service (NYS), Mohamed Onana Jalloh said that the scheme was created to foster nation cohesion and create employment opportunities for graduates. He added that the one-year internship opportunity which is part of the scheme activities will provide graduates, opportunities to meet potential employees and create relationship with corporate entities that will employ them.
"The National Youth Service exists on national cohesion. We know no tribe, region, or favoritism. We train people to be nation builders, agents of change and we believe you will replicate that when you have the chance to work in your places where you will be assigned," he said. 
Mohamed urged participants to implement knowledge acquired during the programme to overcome challenges that may be faced ahead.
In the same vein, Abdul Rahman Kaikai, NYS Director of Communications said that the scheme has proven positive based on feedback gotten in the last two years. He added that the decision to increase the participants to 1000 this year was because the Scheme has been effective in breeding potential employees.
"We want to instill the spirit of nationalism in them so that when they go out there, they will work in the interest of the nation," he said.
Patricipants of the National Youth Service Scheme are required to undergo a twenty-one (21) days discipline training under the Military at the Peace Mission Training Center, Hastings further to which they will be posted to various corporate organisations for internships.
For the period of the scheme, the participants will get a monthly stipend of Le800, 000.